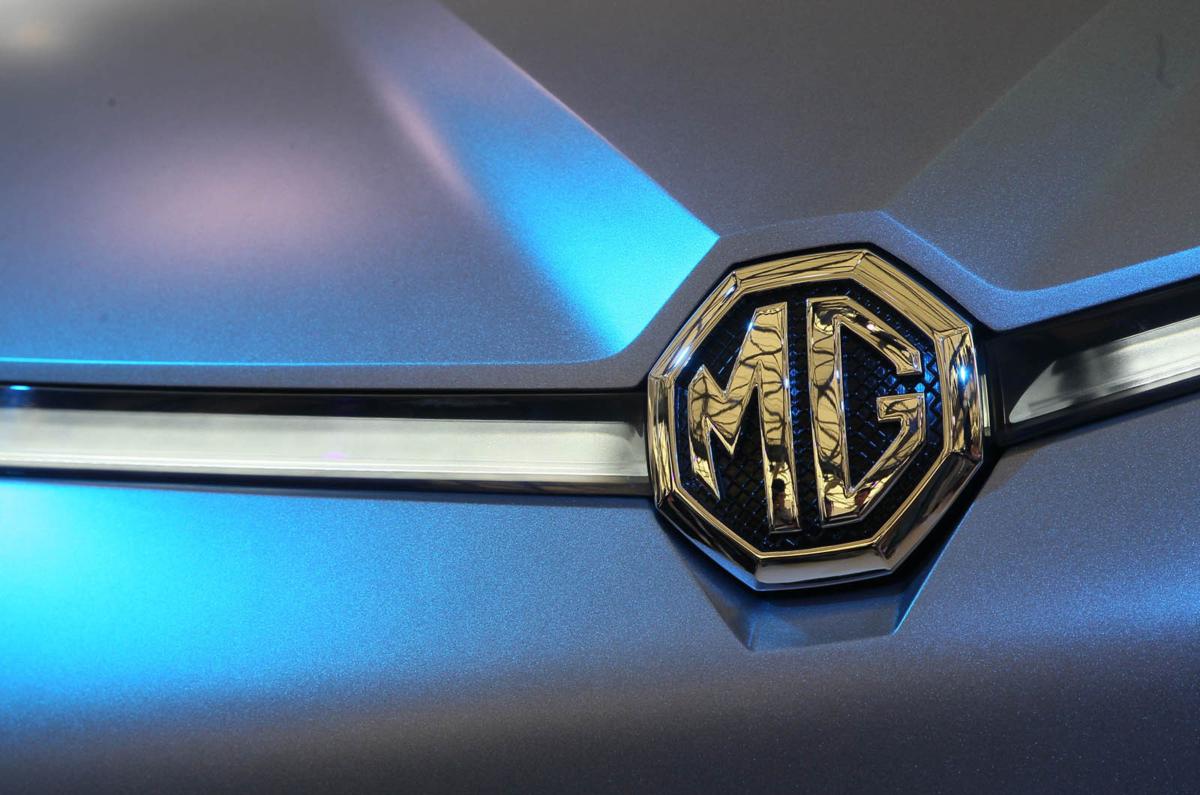 I was going to spend my first Friday evening blog in a long while bitching about Volkswagen (some things never change) but some interesting conversations on Twitter distracted me while I was putting together the finishing touches and so this is a quickly-slung-together piece about that perennial topic of mine, MG.
MG, like the story of the British motor industry in generally, really is the gift that keeps on giving. If you follow the ups, downs, ups, downs, downs, downs, slight ups, downs and ups of the company over the years you will never be short of entertainment and it's something of an emotional roller coaster.
Time for a quick catch-up. MG Motor UK is still very much around and as the MG brand enters its 90th year (and how often has it looked as if that would never happen?) it is selling all-time record numbers of cars on a global basis. Granted the vast majority of those are reheated Rovers built and sold in China but there are genuinely impressive and hopeful signs of good things to come.
Chief amongst these is the MG3 supermini, which is designed and engineered (and assembled in kit-form for the UK market) at Longbridge. A steady if unremarkable seller in China, other Asian markets and the Middle East the MG3 was launched in the UK back in September and is widely seen as a 'make and break' for the reborn brand. After the frankly disastrous experience with the MG6 (which has sold a tenth of its predicted numbers), those of us who want MG to do well were baiting our breath somewhat with the MG3. It seems to be going well so far.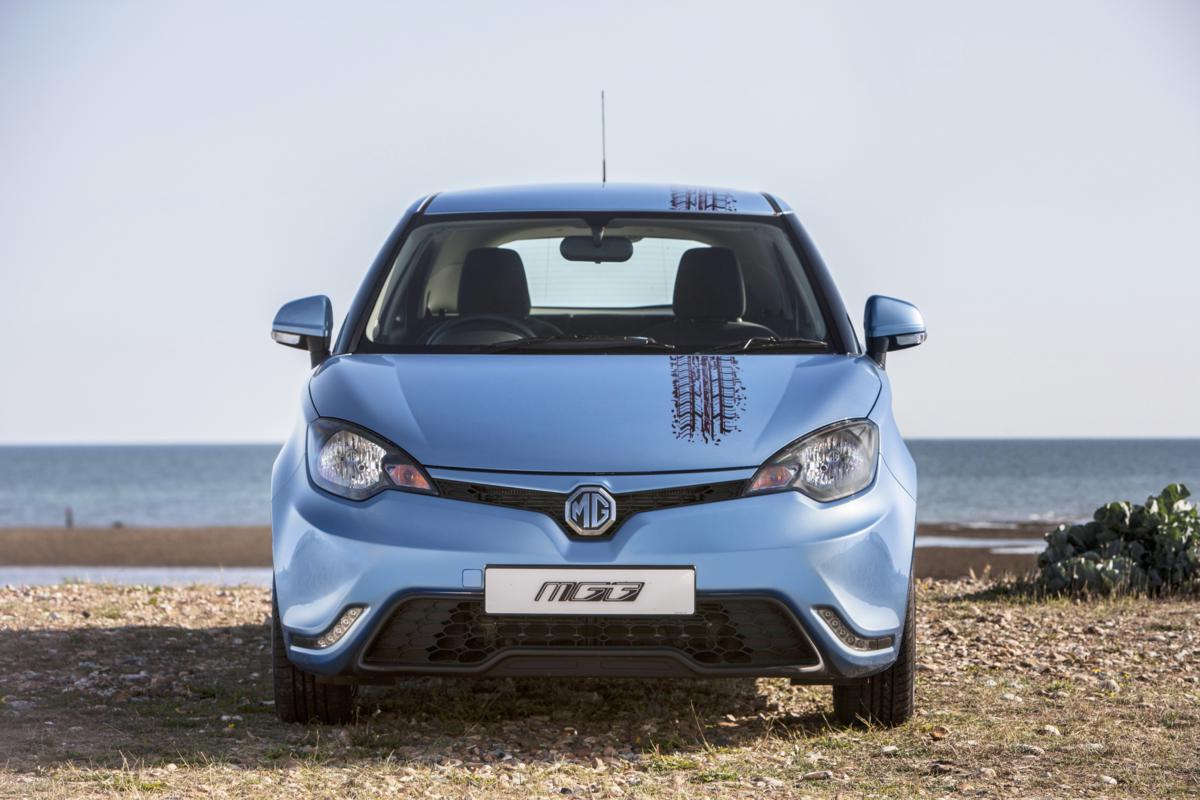 The car has been positively received overall, with most of its flaws being overlooked because it is dirt cheap to buy and run (if only MG and its predecessors had worked that sort of thing out year before). It is apparently a genuinely entertaining car to drive and having been up close with several examples I can say that the overall design and quality of the thing is far better than its lowly price tag of £9999 for the top spec model.
Apparently MG have already sold out their current allocation of MG3s for the UK and nearly 250 were registered (although this is a very different thing from sold…) in the last two months of 2013, which is more than MG6 managed in the whole year. The marketing seems well pitched and the dealers seem to be enthusiastic about the car's chances.
With things going well, maybe it's time to dare to dream of the future?
Let's just assume that the MG3 does as well (or better) than SAIC are hoping and that it encourages them to expand the MG brand's presence in the UK and Europe. What sort of range should they consider? The following is my considered opinion with, I hope, a touch of reality about it:
MG6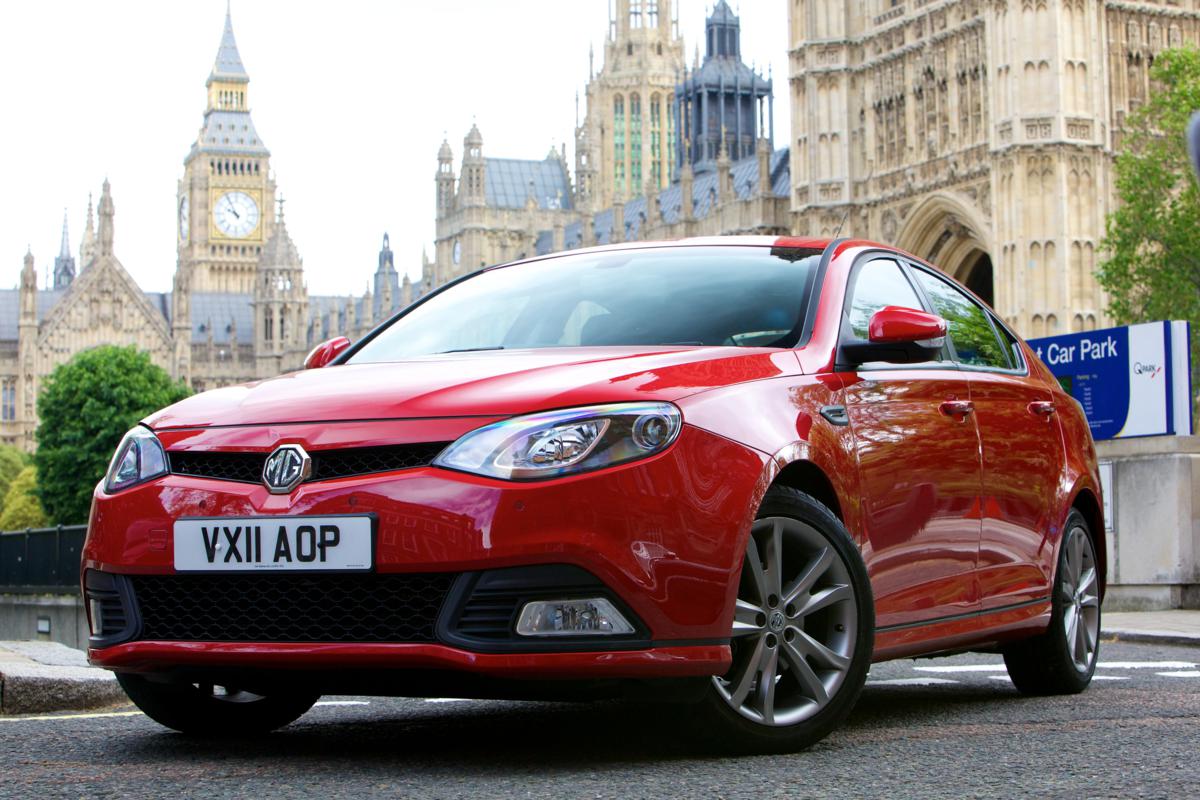 The MG6 as we know it may go down as one of the worst flops in UK motoring history, but the car itself always deserved better. Its failure has been 70 per cent down to marketing and pricing (both of which were hopeless) and 30 per cent down to problems with car. The biggest of these was its initial availability with a terrible engine- a fettled version of the 1.8 K-Series turbo unit which was as competitive on emissions, economy and refinement as you'd expect an engine designed during the Thatcher years to be. The addition of a diesel unit should have helped but by then the damage was done and the engine still lagged well behind the class standards for emissions and (crucially) tax.
The MG6 platform itself is fine and a good basis for improvement. A car of the '6s size is a natural range-topper for the MG brand and a heavy facelift or a reskin coupled to the installation of decent modern powertrains courtesy of SAIC's tie-up with General Motors would sort out most, if not all, the car's deficiencies. A competent marketing campaign for the new model (which MG seem to have learnt at least the basics of by now) and some more realistic pricing should yield good things.
MG5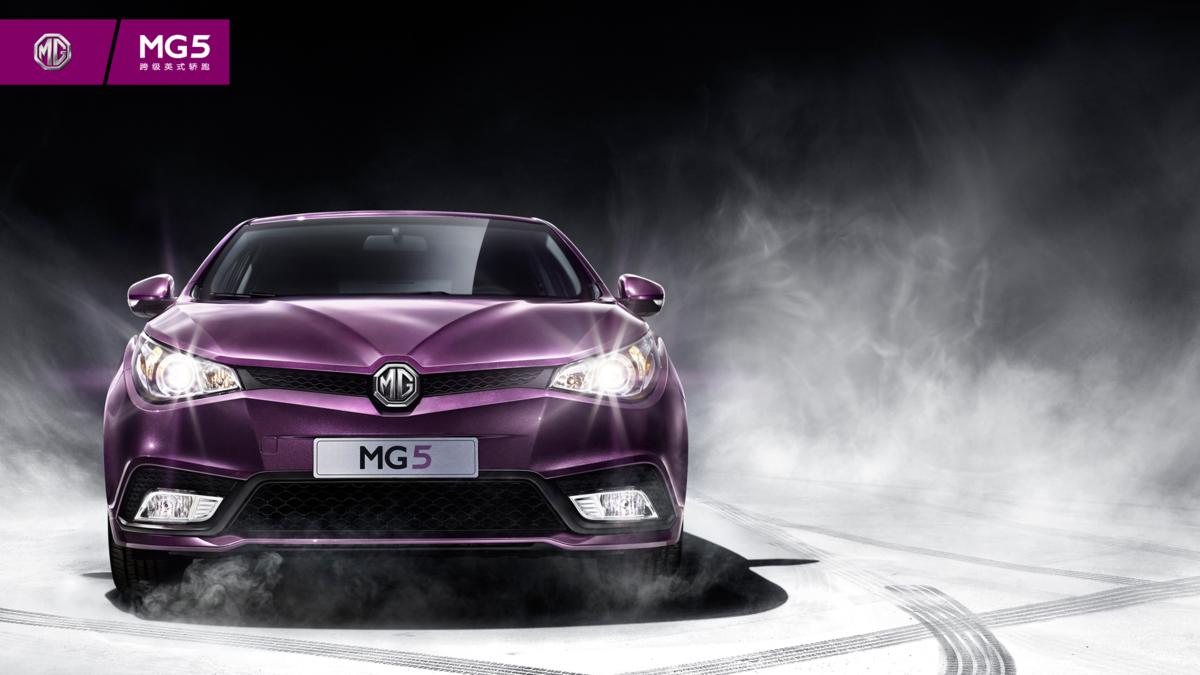 At the moment we don't get the MG5 in Europe and there are no plans for this to change. However in this fantasy alternate future the MG5 makes it over to the Western Hemisphere. The MG5 is a Ford Focus-sized hatch based on an all-new platform. Again, to be competitive it would need a decent engine range courtesy of the GM collaboration, along with complementary manual and automatic gearboxes (or even the twin-clutch unit that is rumoured to be under development).
Without being privy to SAIC's financial info, I can only make a guess on prices, but my gut says that it should follow the same approach as the MG3- the range topper being about the same price as the entry-level Ford equivalent. That would make the most expensive MG5 about £14,500.
MG4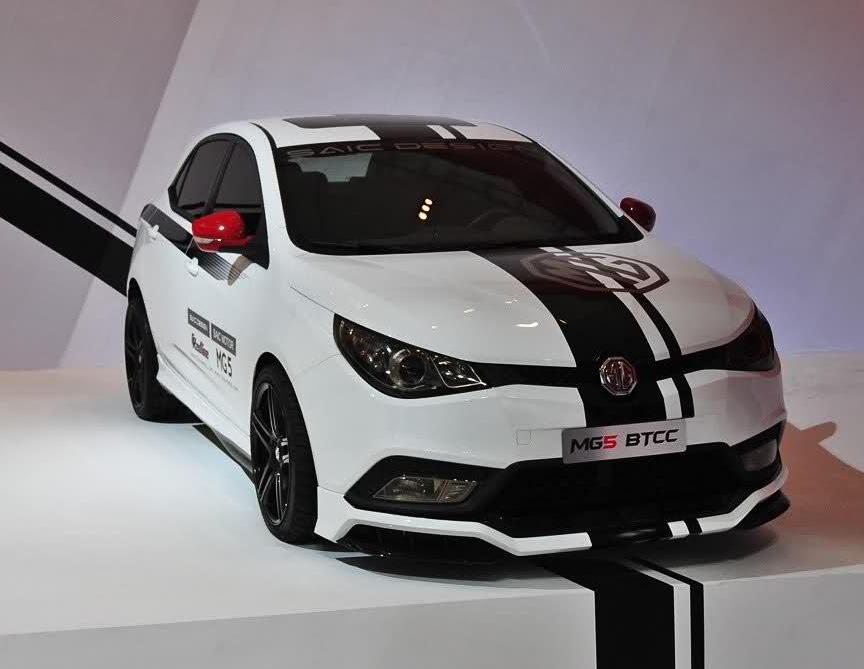 This is another real-world model, but we don't know exactly what it is. All we know at the moment is that the MG4 is a coupe version of the MG5.
Now, I am going to predict that the MG4 is more than merely a 3-door version of the MG5. I'm imagining something a bit more different- a less subtle and more overtly sporting derivative of the '5 with a wider stance, some more bulbous wheelarches, a more comprehensive body kit (rather than just the fake plastic diffuser and chrome tail pipe trim of the '5) and a lower sloping rear roof line. To back up the looks the '4 could have a more focussed chassis setup than the standard MG balance between handling and comfort. Maybe the '4 could come with a higher power engine option of its own, but at the same time I'm wary of making the '5 seem a bit limp and pointless by comparison.
MG3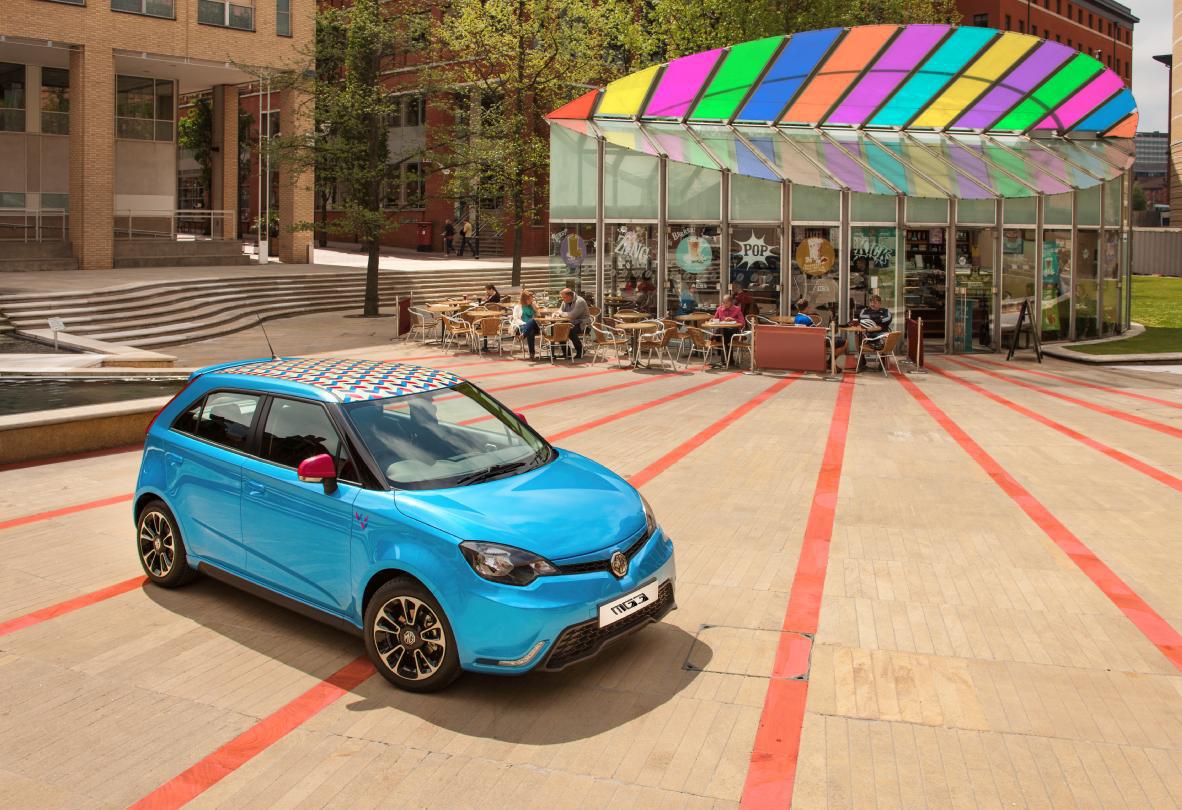 Really just business as usual. The MG3 seems a well-sorted car and the only real weak point- it's solitary engine option- will be sorted in the future when the GM engines become available.
It's those engines that open up my big idea, which is to do a couple of non-sporting models of the '3 badged as Morris. It may be a dead and deeply un-cool brand but it can be revitalised if approached correctly. Give the MG3 a subtle facelift to remove some of the obvious MG styling cues (the octagon motifs in the bonnet and bumper spring to mind) and then fit it with the upcoming 1.0-litre turbo triple engine tuned for minimum emissions and maximum MPGs. Offer two fairly basic trim levels (one 'essentials only', one a little more comprehensive) and maybe a slightly peppier engine (either a higher-rated 1.0 unit or the proposed SAIC-GM 1.3 unit). Make the entry level Morris Three cost £5500 to undercut the Dacia Sandero and grab some headlines and you've got a competitive product.
The MG3's design is, in some ways, wasted on a warm hatch, as it's also a very spacious, practical and well though-out supermini. MG as a brand is constrained by its sporting heritage which means that any MG product needs to have a bare minimum of handling and performance to justify its badge and keep the marque's perceived values in the right place.
A Morris Three at a minimal price, set up for normal driving duties and tuned for economy would allow SAIC to go head-to-head with the likes of Dacia, Datsun, Skoda and Chevrolet in the market for people who just want a practical little  car for minimal outlay. The Morris name complements MG (SAIC have even used the Morris Garages name alongside the octagon in markets outside the UK) and gives SAIC some much-needed wiggle room in a congested global market.
MG2
As the MG4 is the sporty coupe version of the MG5, so the MG2 is a nattier version of the '3. Only this one isn't a real proposal, just something I've cooked up now. Same basic idea- a sleeker rear roofline (the MG3's excellent interior space comes at the expense of it looking a bit tall and boxy) with only three doors, chunkier styling and a firmer, lower suspension setup. No Morris version, obviously.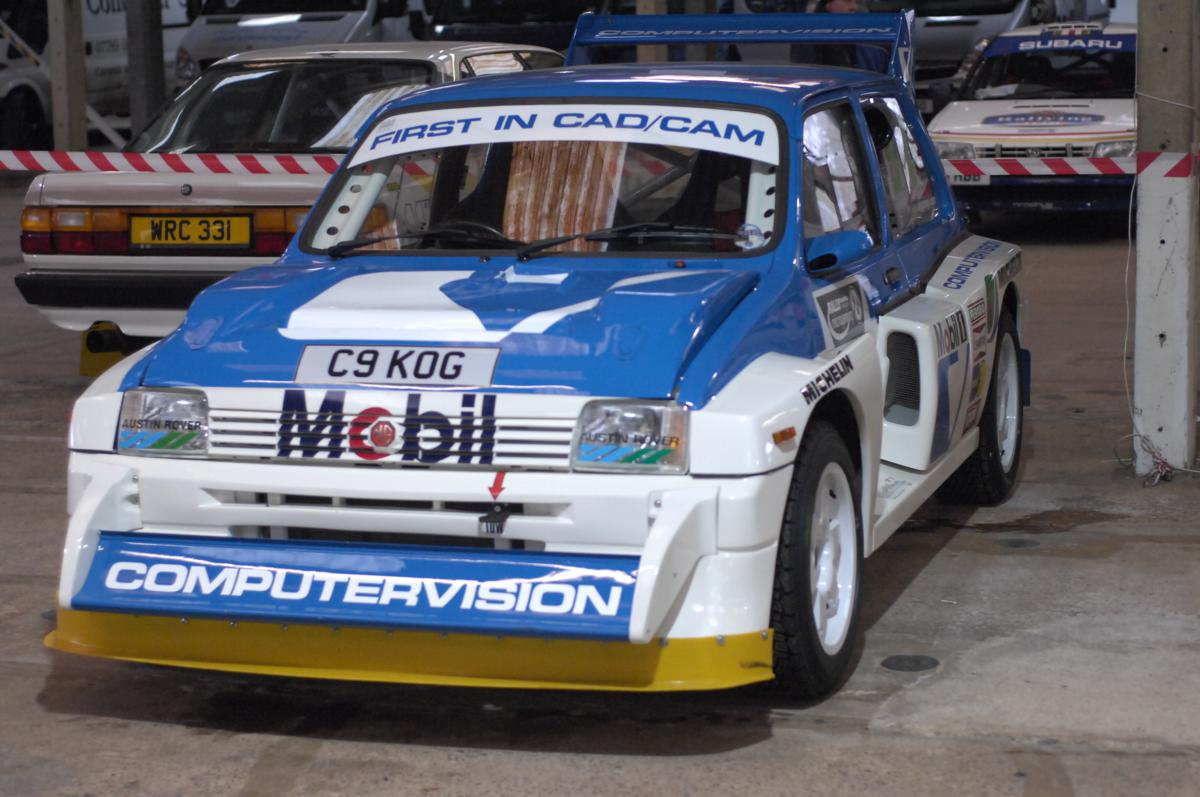 Take this sort of thing as inspiration!
MG1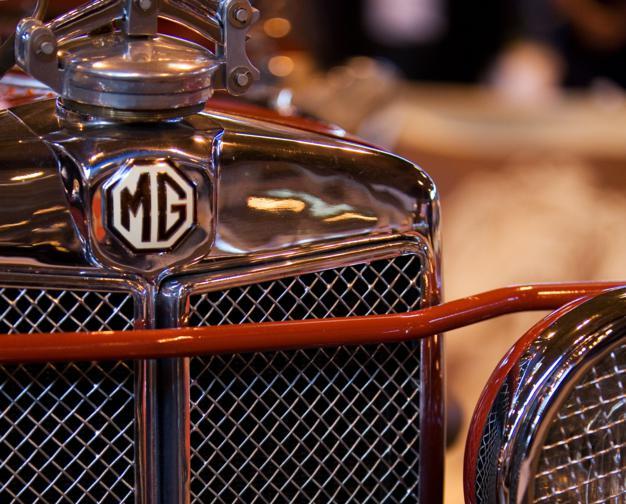 If all these pipedreams work and the MG brand really takes off then there's a good chance that SAIC will give what most MG enthusiasts in the West (but no one else in the world) cares about- a 'proper' MG roadster. SAIC have said that they have a broad idea of what such a car would be (rear-wheel drive, two-seater, small, simple, light- these are all good things) but that with such limited appeal it would only be produced if MG as a whole was successful, stable and profitable.
I've decided to call such a car the MG1. While it's tempting to call it something like the MGD or the Midget (would it be alright to call a car that now? I don't think so?) the MG1 name works better. As well as fitting with the existing naming structure it has a pleasing resonance that it is the original MG (which, spiritually, it would be) while avoided a huge amount of baggage. If the car was called the Midget or the 'D then everyone would be comparing it to its predecessors and it would almost certainly be found wanting by a lot of the existing MG enthusiast brigade.
I'd like such a car to be based along the same thinking as the original Lotus Elise- something small and sporty that's explicitly designed to be an enthusiast's second car. The Elise had cermaic-coated brake discs so they didn't rust during the week and you could leave it outside with the roof off without damaging the interior. These are good things. The MG1 wouldn't be as freakish as the Lotus, though- no fibreglass body or extruded aluminium structure. Just like it's predecessors it would be a conventional steel-bodied car with the engine (a tweaked version of the MG3's 1.5-litre, maybe with a turbo option?) in the front and the drive at the back. It would just be small, nippy and nimble.
Price it at around £15,000 to undercut the Mazda MX-5 and watch them fly out of the showroom.
MG CS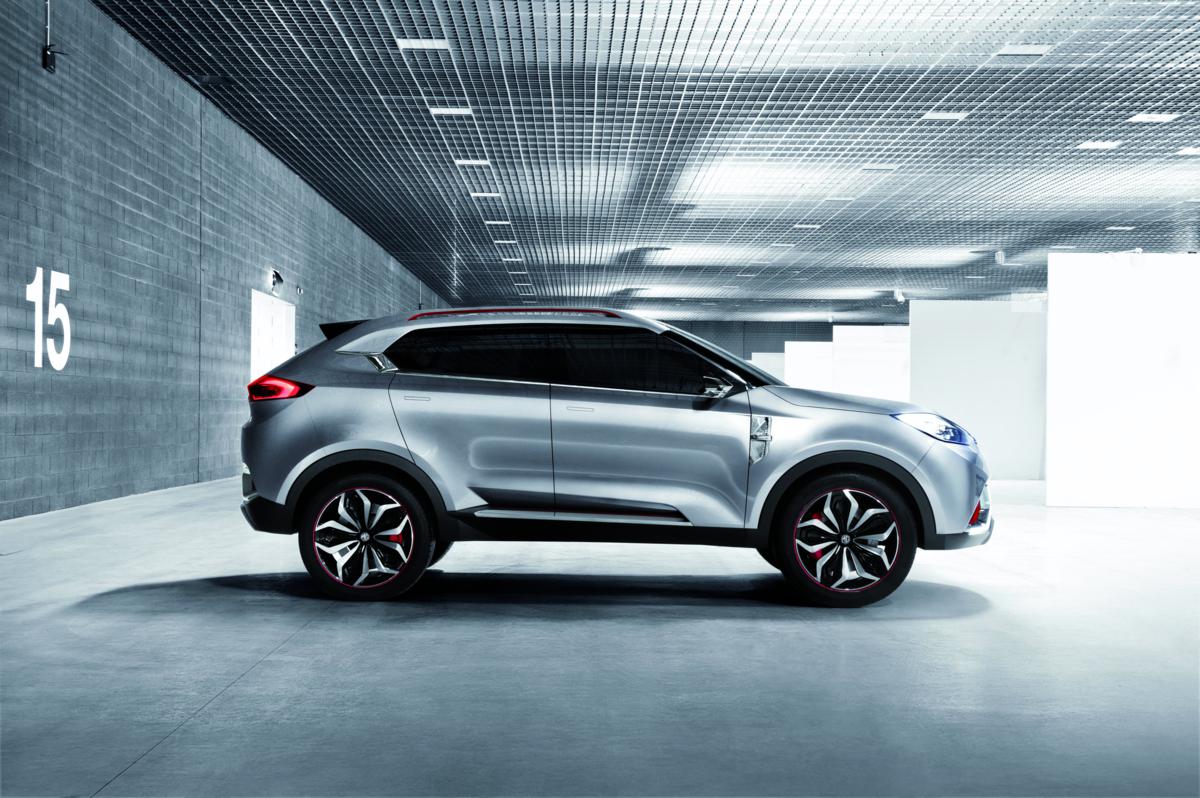 Good
A controversial one- the CS is another MG that currently exists only in concept form and it's a (shock! horror!) Sports Utility Vehicle. The idea of an MG SUV may stick in one's craw a little but compact crossovers like the Nissan Juke, Nissan Qashqai, Ford Kuga and AudI Q3 are where the money is in the car market in Europe at the moment. If MG are ever going to be in a position to make a sporting roadster they need to be making cars like this.
The CS concept as it is at the moment is, to my eyes at least, a good looking car as these sort of things go. The original ICON concept car, which was a deliberately retro invokation of the MGB GT, was fairly dire but the revamped version which is more, dare I say, generic while keeping the MG corporate styling, is much better. Provided it has a decent engine and drivetrain range (which it should, courtesy of GM) there's no reason why it wouldn't be popular provided that the pricing and marketing was right.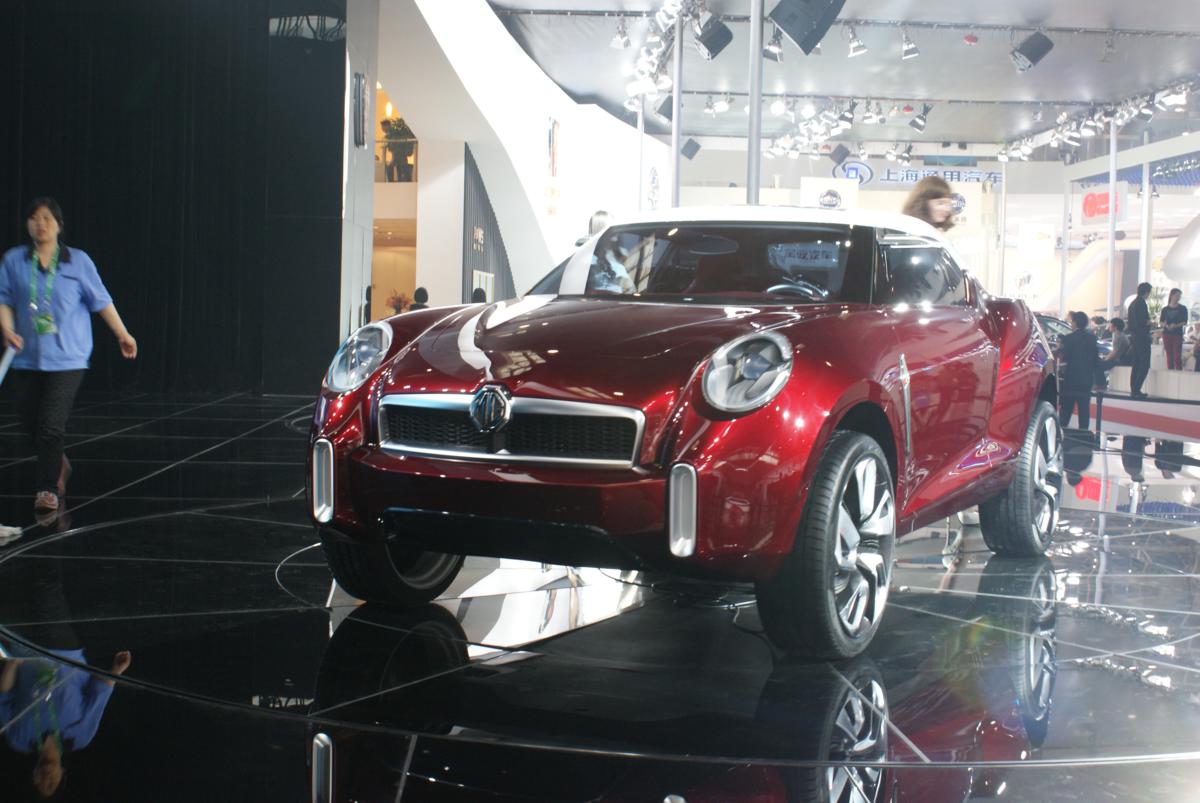 Bad.
I would say that, with it being an SUV, this could be another candidate for 'Morris-ification', particularly if it could be specced and priced to compete with the Dacia Duster and the Skoda Yeti. Maybe it could be called the Morris Traveller? If MINI can get away with slapping former estate car brands on SUVs then surely SAIC can?