BalloonFish is a blog about cars. A blog about cars that are generally disliked and usually mocked.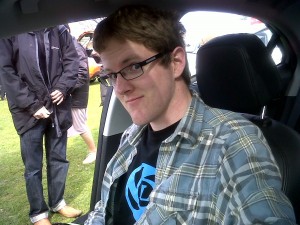 Basically I'm a car nut with no taste and no standards. If it has an engine and some wheels  I'll be interested in it. If it's   has a velour interior then so much the better. If it has anything to do with British Leyland then that's just more bonus points. The everyday and the mundane interests me much more than the shiny and exotic. I'll sprint past an immaculate Jaguar E-Type to stare at a faded purple Hillman Hunter.
Cars have always been a part of my life.They have always interested (fascinated?) me in all their forms. I've also always enjoyed the simple act of writing 'stuff'. So here I am, on the internet, writing stuff about cars. I know I'll enjoy it and I hope you will too.