Confession time- I used to not like the NEC show. I've been going on-and-off since I was 11 and I used to find it indescribably boring. It involved a long, tedious drive up the A34 to the outskirts of Birmingham then a day trudging around an overcrowded hall with dim, headache-inducing lighting. A lot of the show seemed to consist of Autojumble. This is OK if you're looking for that one particular interior lamp lense with the particular etching pattern that Lucas used between 1965 and 1971, but I  maintain that Autojumble is otherwise the most mind-numbing, footache-making thing on the planet.
There were cars, of course, but they were just sitting there under the horrible sodium lights being guarded by men in blazers who treated anyone under the age of 45 who approached them with extreme suspicion and assumed that any 15-year old who said he wanted to own a Vauxhall Chevette GL hatchback was probably taking the piss.
I've kept going though simply because, like some sort of defective squirrel, it offers a last crucial chance to stock up on classic motoring energy before the long, empty winter months.Even as a bored child with achy feet I realised that you were never going to see such a variety of cars in one place and in many cases you would be seeing cars you would never get to see anywhere else.
In recent years, though, my perception has improved dramatically. Partly this is down to me getting more appreciative of the classic car scene as a whole rather than just the cars themselves. I still find it hard to get interested by an immaculate Nissan Laurel, a rare Fairthorpe Electron or any Volvo built after the Amazon but I canappreciate why their owners like them and the effort it takes to keep any classic car going, let alone in the condition that most of the cars at the NEC are in.
In fact the very presence of a Nissan Laurel is indicitive of the main reason why the show seems so much better. It's probably selective memory but the early NEC shows that I went to seemed to mainly consist of Minis, MGBs and Jaguar Mk2, or stalls selling bits for Minis, MGBs and Jaguar Mk2s. The last few years have seen the variety of cars blossom. The increasing acceptance of 'modern classics' at these sorts of shows is a very good thing and I finally realised that I am definitely turning into my Dad when I saw a Vauxhall Cavalier Mk2 5-door and thought to myself "Blimey! You used to see those everywhere!" That more personal nostalgia is a big part of these shows and the classic car movement as a whole and I'm starting to get it.
Neither is the show just for excessively clean and over-polished garage queens. Several of the clubs had 'barn find' or part-restored cars on display. The Allegro club had a fantasic overland-rally car which was battered, matt-painted and dented and all the better for it. There was an early Citroen BX estate with ruined paintwork and dents that had done some interstellar mileage and had a tarpaulin under it to catch the LHM leaks.
So, really, all I'm saying is that I Now Really Like The NEC Show.
It would be impossible to do a proper narrative report given the size and scope of the show so I'll just put up a dozen or so of my personal highlights.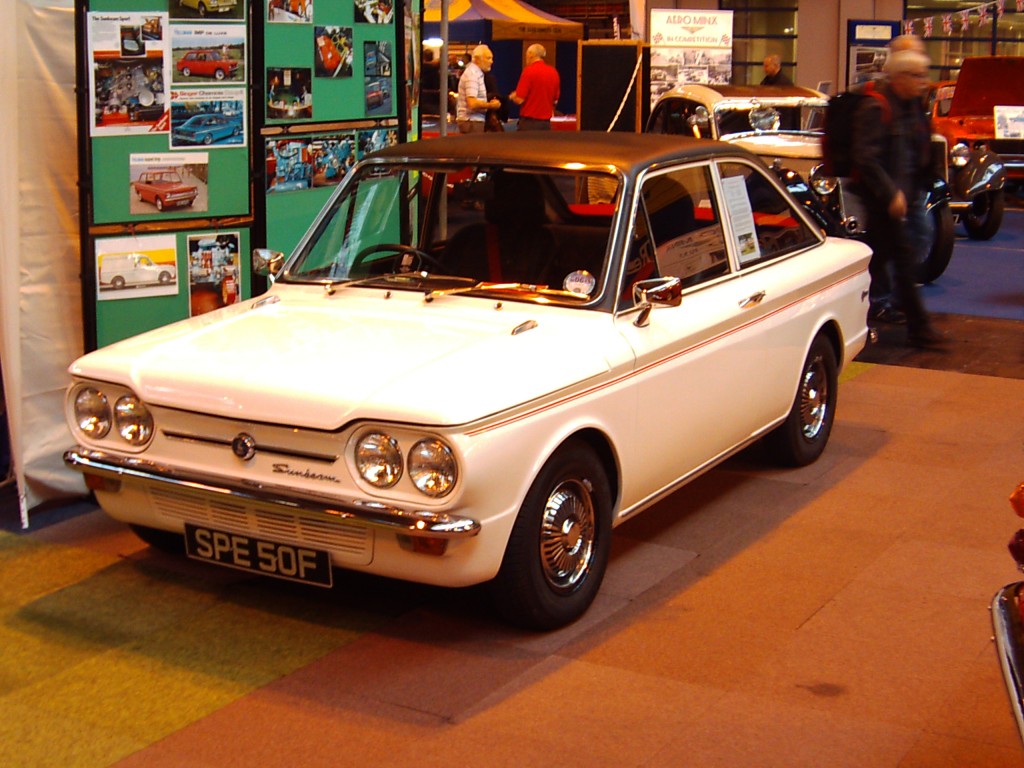 An Imp of some sort is high on my 'must own' list and the Sunbeam Stiletto is the one I'd go for.
This Cortina Mk3 'Savage' was something I'd never even heard of before but I like it. I think it's the triple bonnet vents that do it. It was also stickered up with its original marketing line as 'The Gay Deceiver…'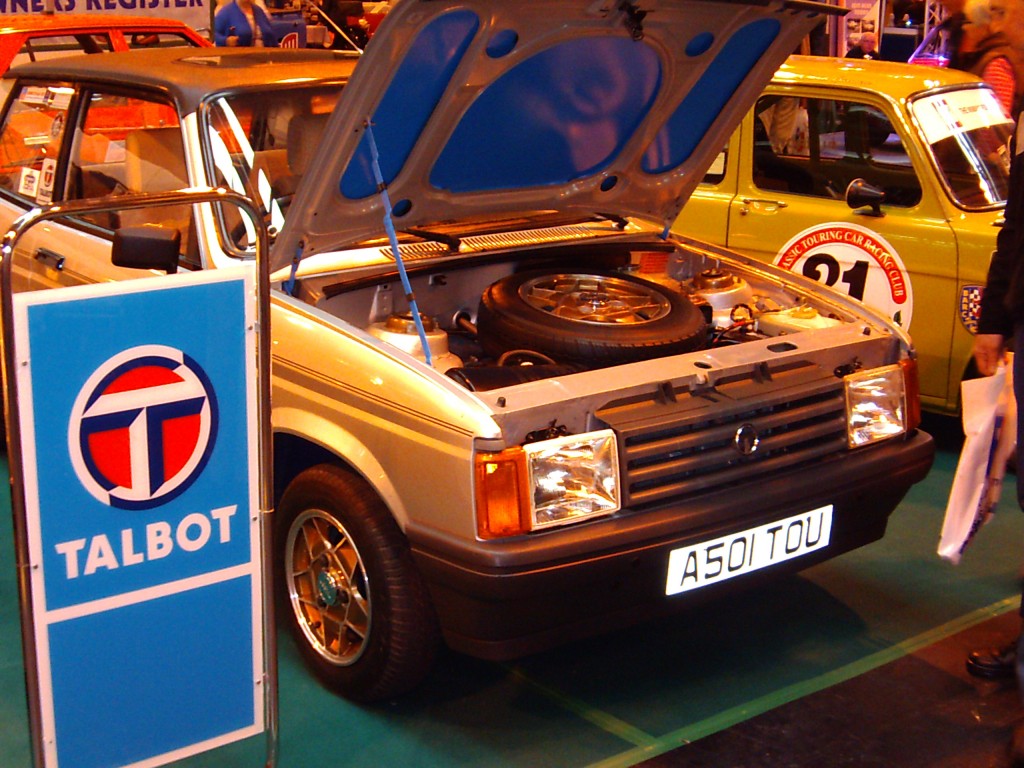 A pristine Talbot Samba GLS. I'm sure this sort of thing wasn't at the NEC shows of old.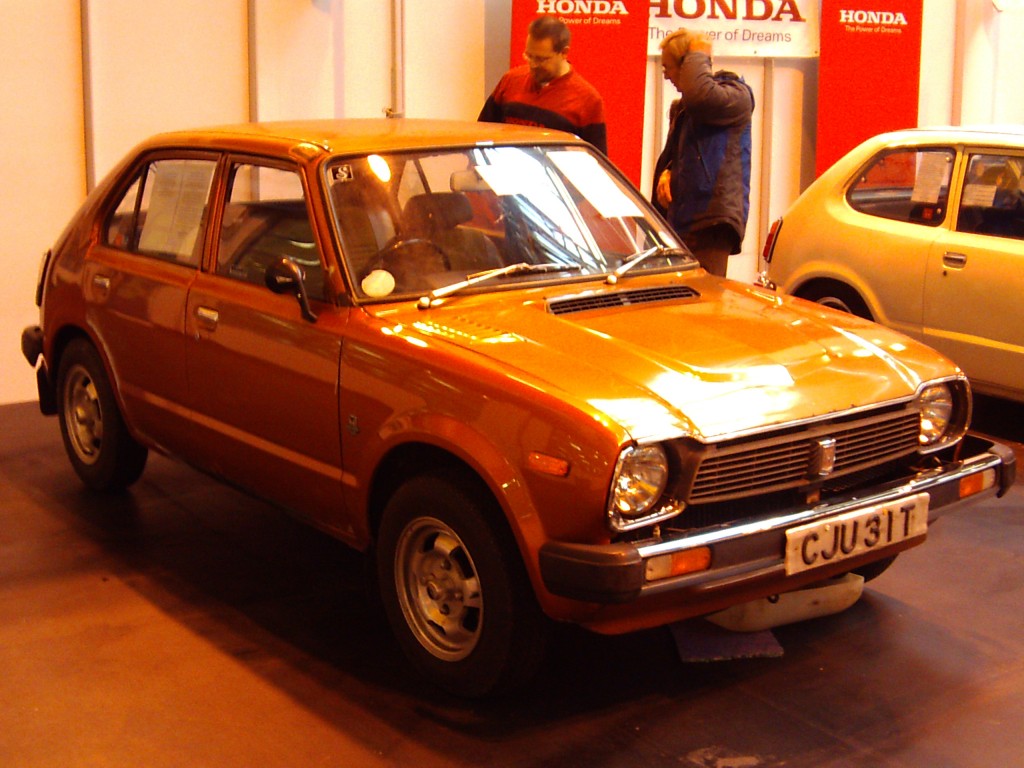 Perfectly demonstrating that the NEC isn't just a 'show for the shinies' was this 1st Generation Honda Civic with gaffer tape patches, misaligned panels and a tub to catch a coolant leak under the bonnet. Perfect.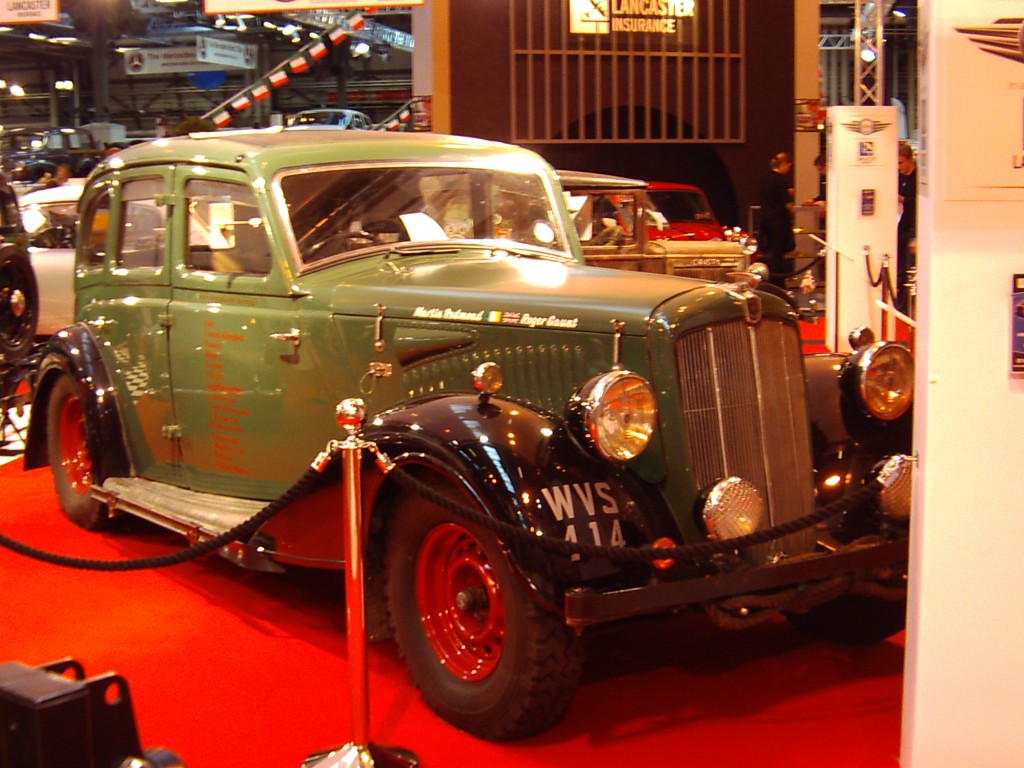 Back in the days when Morris made big cars the 25 was the biggest of them all. This one was running on big off-road tyres, artillery wheels and had big bits of ironmongery bolted to the underside having just done a mega overland expedition.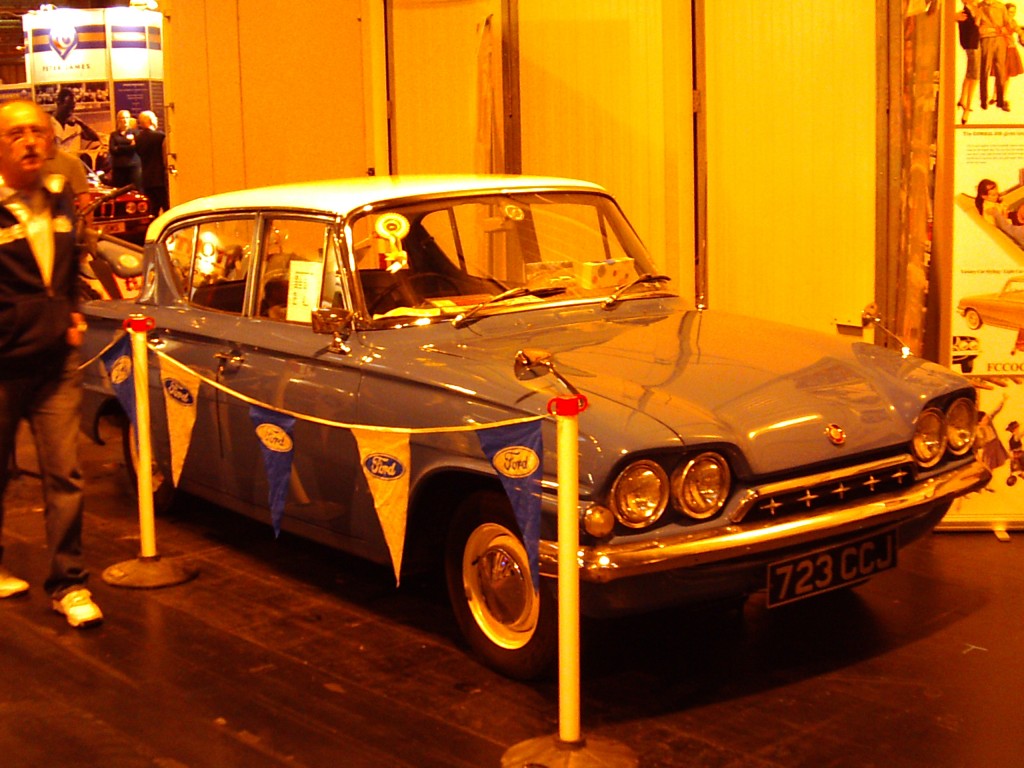 This Ford Consul Classic had done 250k+ miles and was still in daily use. It also had a motorbike strapped to the back.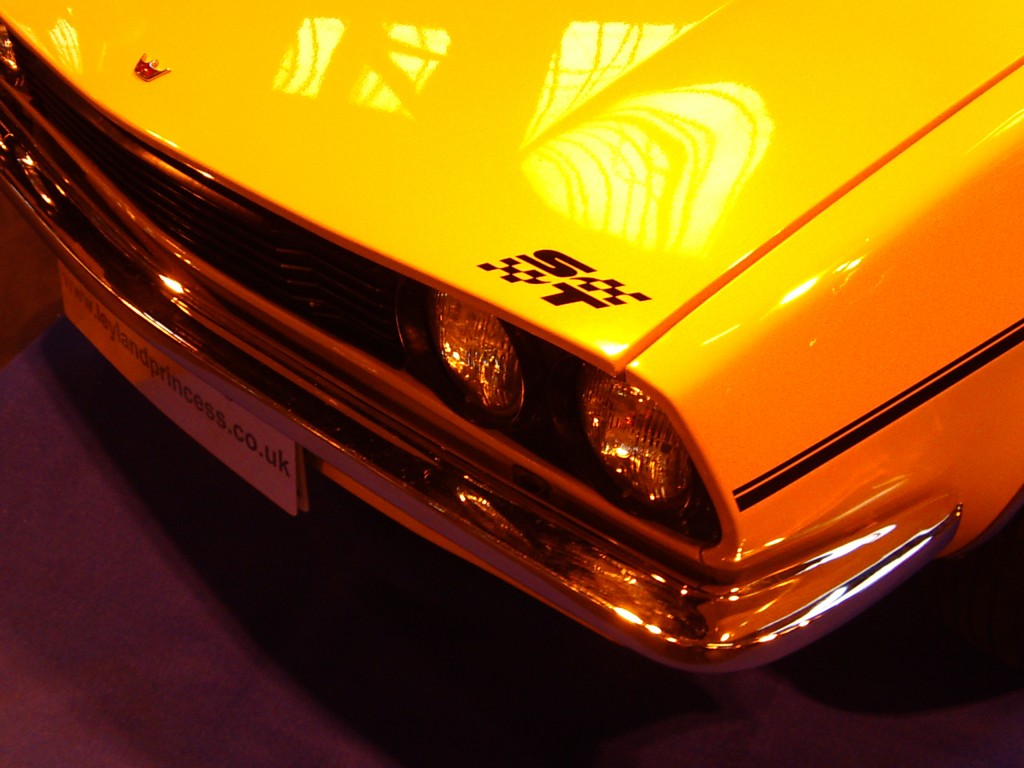 I know it's not genuine but I lurve this Princess 2000 'ST'. If anyone denies that the Princess 2 is a good-looking car, I show them a picture of this one.
Another entry in the BL 'what might have been' archive- this is a Triumph 2500 estate but with a Stag V8, making it a Triumph 3000. It also has a Ferguson Formula four-wheel drive system and anti-lock brakes, making it an Audi RS6 30 years ahead of time.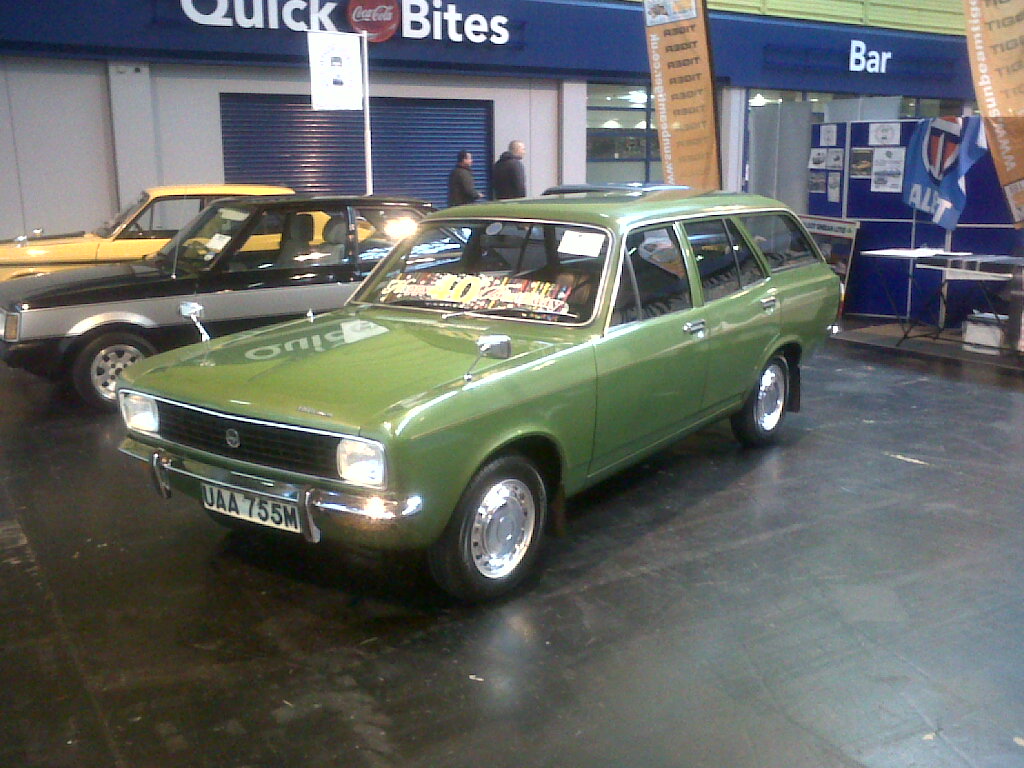 I think I won fans on the Avenger and Sunbeam Club stand by ignoring the Tiger and instead having a long chat about the joys of this base-spec Avenger Estate in pea-soup green.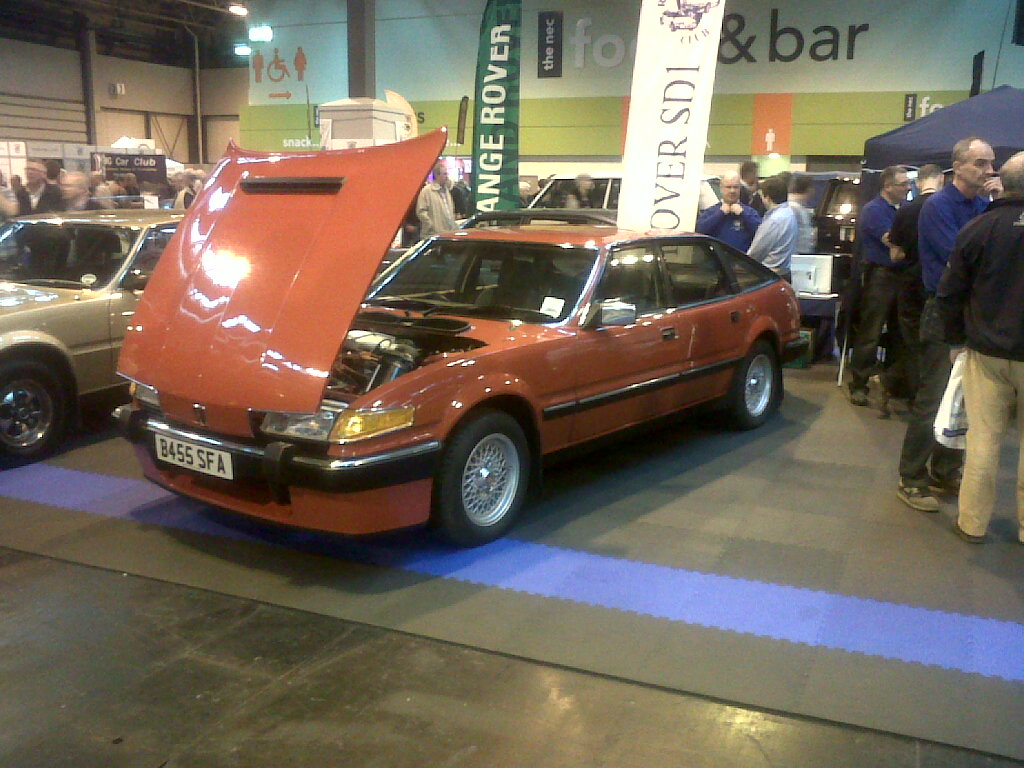 This SD1 Vitesse had just come out of a very long, incredibly thorough restoration that started a simple weekend job to replace a rusty wheelarch. Worth all the effort by a long way.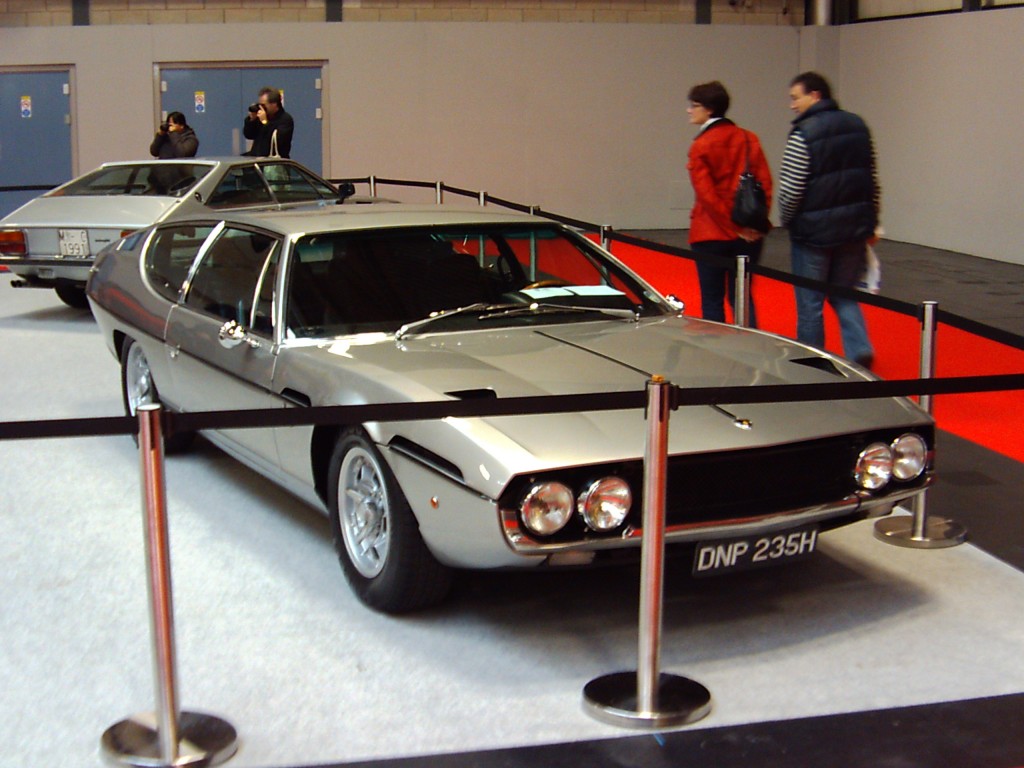 From Avenger, through SD1, to a Lamborghini Espada. It looks like the love-child of a Dodge Challenger and a Datsun 120A Coupe but in a really good way.
Final thoughts? Absolutely, definitely go to the show if you haven't been before. If possible give yourself two days to get around it all at a decent pace and really take it all in. Don't go into the  Autojumble unless you really need to. I'd recommend the Jumbo Sausage Rolls from the Crusty Pie Company stands over the 'stuff' from the in-house restaurants. Don't wait to get a photo of a car without someone blocking the view of one part of it, because it won't happen.