This week marked an important event in the life of the motor industry as a whole as the latest generation of Volkswagen Golf, the seventh since 1974, broke cover. Now I can appreciate Golfs and the older ones have a definite charm (even if it's a very Germanic and 'efficient' sort of charm) but I just can't make myself like them. They're just tools to move people around. Very well designed, generally good-looking, well built and well marketed tools.
However it's one the best selling car models in history and one of the kingpins on which the motor industry turns so when a new one comes along it's worth paying attention to. The Mark 7 Golf is, surprise, surprise, slightly taller, slightly longer and slightly wider than the Mark 6 but it is in fact slightly lighter. It also looks pretty much the same as the Mark 6.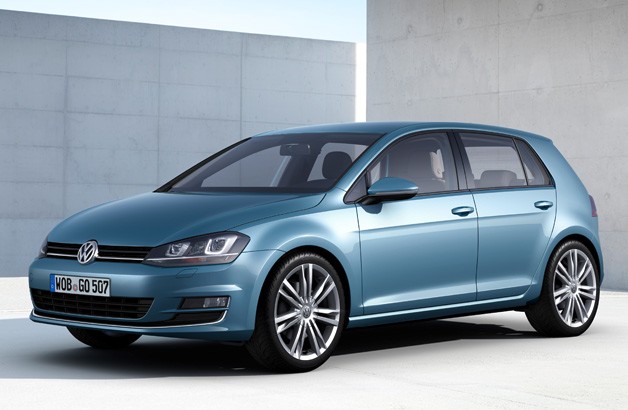 Volkswagen in new Golf styling shock….oh wait a minute, I mean the opposite of that.
The new Golf is particularly important to VW as it is their first mass-market car to use their new corporate platform design, the MQB. The architecture of this platform means that it can be stretched, squeezed and chopped to build cars. This is nothing new – VAG have been doing it for years. In fact I've long suspected that there's a machine looking bit like a Las Vegas slot machine sitting in a central room at Wolfsburg. Every now and then someone goes and pulls the lever, the wheels thunk into place and the spec for a new VW product is born.
Rather like this handy little VAG Car Generator I've thrown together. Try it out: