British Leyland is best known as a chaotic company that build shoddy cars. That can be debated at length in itself but what is often forgotten is that BL was a huge corporate empire that including several other huge corporate empires that, between them, had fingers in all sorts of industrial pies. Mmmmm….mix those metaphors!
So, in no particular order, here are seven BL products that may surprise you:
1) Tractors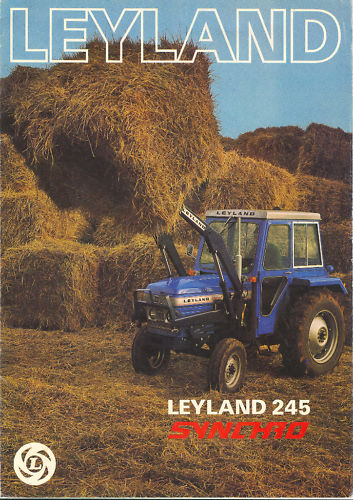 For a couple of decades Leyland-badged tractors were big sellers in the UK and elsewhere in the world and they successfully competed against the better known UK machinery builders such as Massey-Ferguson, David Brown and Ford. BL's tractor range had its roots in William Morris' Nuffield Organisation which in the years after WW2 decided to start producing tractors to complement its established range of Morris Commercial vans and lorries. The first Morris tractor, the 'Universal' was launched in 1948 and was sold under the Nuffield name, that being the territory William Morris chose when he was given his peerage. The tractors used modified Morris lorry engines running on petrol and TVO and bought-in Perkins diesels. The Universal was replaced by a three-model range in the 1950s by which time Morris was part of BMC and BMC petrol and diesel engines were used instead. The range included the 'Mini Tractor', a tiny little machine designed to undercut the successful 'Little Grey Fergy' being built by Standard-Triumph. Fitted with a diesel version of the 950cc A-Series engine producing just 15 horsepower the Mini Tractor was clever but underpowered at it was soon upgraded with a more potent B-Series unit. In 1969 BL took over and revamped the entire Nuffield range with new models, new styling and a new paintjob, resplendent in the corporate silver and blue livery with the 'flying plughole' logo. Production had by now shifted from the old Wolseley works in Coventry to a brand-new factory in Bathgate, Scotland, where the tractors were built alongside BL's commercial vehicles.
The Leyland tractor range sold well but never toppled the big names from the top of the sales charts. The tractor division was starved of funding during the 1970s just as the rest of the tractor industry was starting its 'horsepower war' which left the Leyland range looking distinctly underpowered and weedy. None the less bigger engines and turbocharging was introduced as well as 4WD versions and the range soldiered on in a middling sort of way. In the early 1980s, with new management and orders from the government to stem BL's losses there was a mass pruning of all the 'non essential' parts of the corporate tree and the tractor lineup was one of the first casualties. It was sold off wholesale to Marshall, another long-established but small agricultural machinery builder, who overhauled the range yet again but could never fund the new models they really needed. Production slowly wound down throughout the 1980s with the last 'Marshall' tractors being revamped versions of the original Mini Tractor shipped in CKD form from Turkey.
2) Construction Machinery
Taking the idea of 'vertical integration' to the extreme BL built machinery to build roads on which, it was hoped, people would drive BL cars. Most of these were built under the Aveling-Barford name, a company formed in 1934 from the merger of several struggling machinery and equipment builders (sound familiar?). Aveling-Barford was originally formed and financed by Ruston-Hornsby, another long-established equipment manufacturer. When R-H stopped building suitable diesel engines in the 1960s they approached Leyland to supply them instead. This grew into BL buying Aveling-Barford thus allowing R-H to offload a subsidiary on dodgy financial ground. Aveling-Barford continued to build their trademark road-rollers, scrapers and dumper trucks which were now 'blessed' with the infamously unreliable Leyland 500-Series fixed-head diesel engine. Faced with well-established and mighty competition from American companies such as Caterpillar, Euclid and International Harvester as well as increasing pressure from a little back-yard outfit called JCB Aveling-Barford continued on a slow, refined decline with a few failed product launches along the way that the market generally wasn't very interested in. None the less a full range of graders, rollers, excavators and rigid and articulated dumpers was maintained under BL's ownership. The company was split from Leyland's Truck and Bus division in 1988 and managed to carve out a decent niche making small dumper trucks, which it continued to do under the name and ownership of the Korean Doosan company.
3) Tanks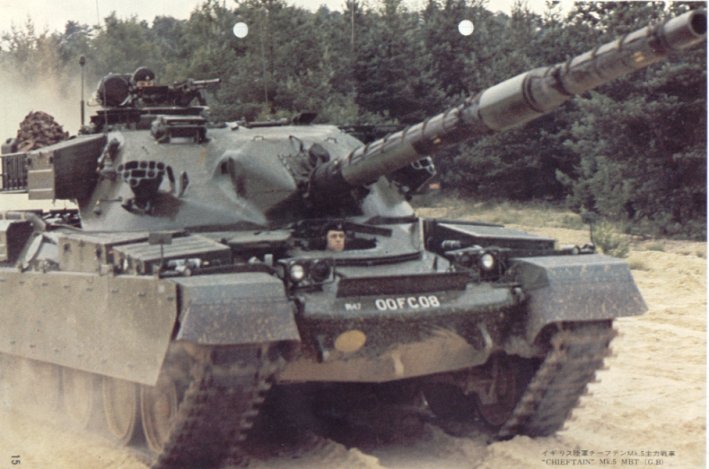 The Defence of the Realm (and, during the Cold War, much of Western Europe) at one time relied on British Leyland products. These were the products of BL's Alvis subsidiary. Alvis has a still-enviable reputation for making styling 'gentleman's expresses' but the company also had a nifty range of aero engines and military vehicles. The Rover Co. bought Alvis in 1965 and, seeing no need for there to be two purveyors of motor carriages to the British ruling class, immediately ceased building Alvis cars. However their military vehicle range was continued. This was the famous FV600 series of vehicles all of which shared the same basic 6-wheel drive mechanicals with different bodies on top. These include the Saladin armoured car, the Saracen personnel carrier and, most famously, the Stalwart amphibious transport vehicle. At the larger end of the scale came the Chieftain tank. This was also cursed with the 500-series engine in a rather unique form, using a siamese-twin variant with two pistons per cylinder. This proved just as unreliable as the normal version, although it was immensely powerful. Alvis also continued to develop a range of lighter 'fighting vehicles' which became the CV series (such as the Scorpion light tank) variants of which are still in use today. Alvis was never a particularly big part of the BL machine but it produced some of the finest engineering. The division was included in all the sell-offs of the 1980s and is now included in the even vaster BAE Systems global structure.
4) Aircraft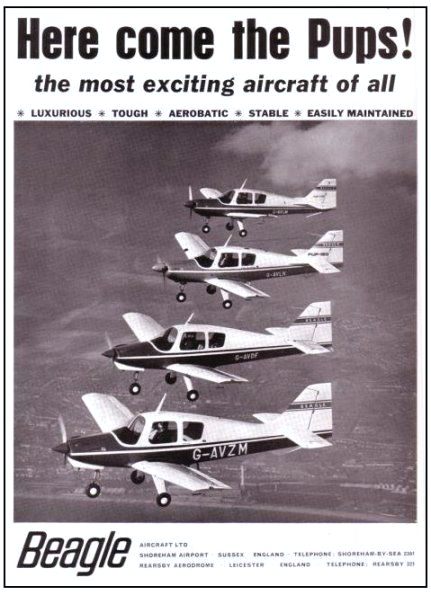 Yes, terrifyingly, British Leyland made an aeroplane. More precisely, BL was the ultimate owner of Beagle Aircraft, owned by Press Steel Fisher, the Oxford-based supplier of bodyshells and panels to much of the motor industry. Beagle had its origins in the Auster Aircraft Company which forged quite a name in WW2 for building tough little two-seater aircraft that were used for observation and liason duties. Auster built improved versions of these aircraft after the war and the Army Air Corp were big users of them due to their hardy nature and excellent slow-flying and short take-off/landing performance. They also used the window winder handle from the Austin A35 for their trim control. In 1960, under the encouragement of the government, Auster was merged with Miles Aircraft and placed under the control of Pressed Steel Fisher (then under the wing of BMC) to form Beagle Aircraft. The company initially continued building warmed-over Auster designs before launching an all-new twin engine touring plane, the Beagle 206, in 1961. Despite a reputation for barely being able to make forward and upward progress when fully laden with both engines running (the 206's engine-out performance is best not thought about…) the aircraft sold relatively well for a British light aircraft. Beagle then set its sights firmly on taking on the American giants of Cessna and Piper and designed a single-engined tourer/trainer called the Pup. Launched in 1968 (by which time Beagle and PSF had come under the Leyland umbrella) the Pup won immediate praise for its slick, balanced and responsive handling and semi-aerobatic design. More powerful versions followed along with a 4-seater variant. By 1970 152 Pups had been built and over 250 were on order. Then the company went bankrupt, because it had pulled off the uniquely British trait of going bust with full order books, and one of the reasons the Pup had been selling so well was because each one was being sold at a loss to the company (sound familiar?). Beagle was split off from PSF and became part of Scottish Aviation who turned the Pup design into the highly successful Bulldog military trainer which was in service with the RAF until the early years of the 21st century.
5) Trains
In the late 1970s British Rail faced several problems. One of these was that the hundreds of diesel multiple units (DMUs) that had entered service in the 1950s were coming to the end of their lives and there was no replacement waiting in the wings. BR only had a 'coins found down the back of the sofa' budget to buy new DMUs and at the same time had to find ways of reducing operating costs on much of its rural and inter-urban routes which were still losing money but which could not be closed. Someone hit on the idea of building a 'railbus'- a light passenger rail vehicle with the mechanicals and structure of a bus but modified to run on rails. These had been tried by BR before without great success but they had worked elsewhere. The obvious partner for BR was that other great nationalised industrial colossus, BL. The company in fact had heritage when it came to the railways as it had supplied the engines and transmissions for many of those old DMUs which were now facing retirement. BL and BR worked on the railbus idea together and in 1978 unveiled their new product. Now,  a railbus is often described 'a bus on flanged wheels so it can go on rails' but that's surely a simplification? Just the essence of the design rather than the actual product?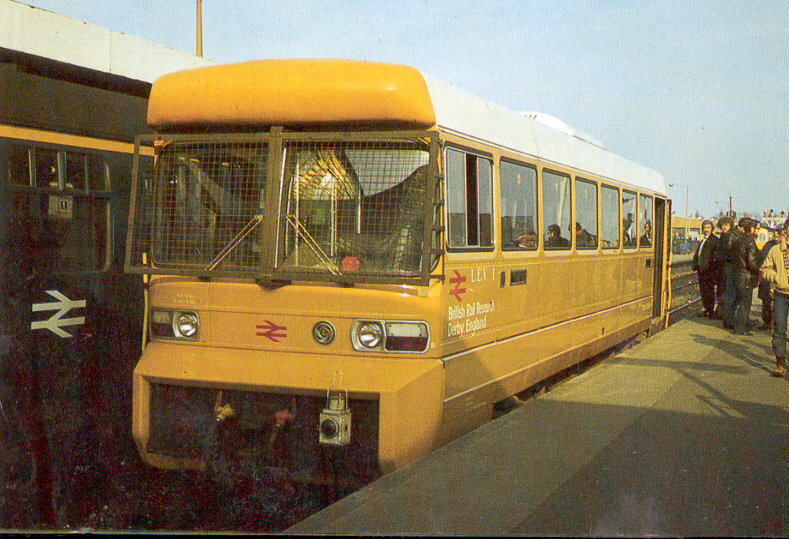 Well, blimey, if that doesn't look like a Leyland National bus on flanged wheels (it also appears to be geared up for a riot of some sort). Fair enough, that's just a prototype. A proof-of-concept machine. Surely the finished product wouldn't be quite so obviously a bus?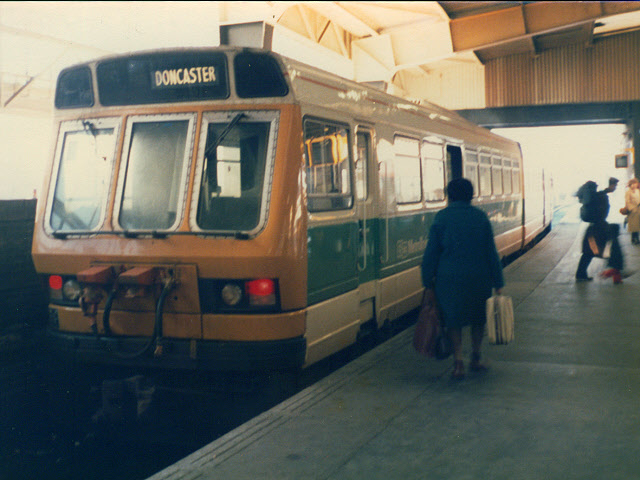 Photo Copyright Stephen Craven . Licensed for reuse under a Creative Commons License
Hmmmm. If that looks suspiciously like a Leyland National sitting on top of a freight wagon chassis that's because that's what it is. Now, I'm being a little unfair. BR had no money, the National was a perfectly good bus in widespread use and the idea itself was fine. It's just that the end product is so strikingly, obviously a 'rail bus'. BR and BL built three classes of these things, each progressively looking a little less like a bus and collectively known as 'Pacers'. Whilst they fulfilled their job of providing cheap, efficient and new rolling stock they were far from popular. Their long, fixed-wheelbase chassis with only two axles gave them a horrendously choppy ride (maybe they should have fitted Hydragas?) and made them screech on sharp corners. BR didn't help by using them on much longer routes than the design was specified for and the thin bus seats were horribly uncomfortable. None the less several overhauls, refits and re-enginings later Pacers are still chugging and screeching their way around large parts of the British railway network, long after the last National bus has left service.
6) Fridges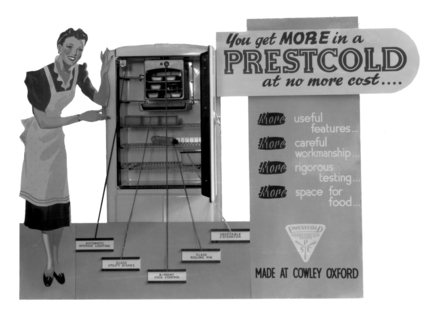 This isn't desperately exciting, but it shows the scope of the former BL empire. BL's fridge lineup was another product courtesy of Pressed Steel Fisher, which spawned the Prestcold brand name. Prestcold products encompassed both domestic and industrial equipment by the 1950s, with BMC fighting it out with that other UK industrial giant, English Electric, in the market. Those were clearly the days when fridges were products of heavy industry rather than ordinary domestic appliances. Under BL ownership Prestcold gradually dropped its household products and concentrated on the more successful industrial line up. Prestcold fridges, perhaps uniquely amongst products from the BL stable, garnered quite a reputation for reliability and longevity and many corner shops had several Prestcold chest freezers from the 1960s still clattering away keeping the Fab lollies and Oven Chips cold well into the 2000s. A quick look around the internet shows that many Cowley-build Prestcolds are still in use today. Prestcold was an obvious candidate when the cull of BL's 'non essential' products came round in the 1980s and it was sold off in 1981. The name is no longer used.
7) Gas Turbines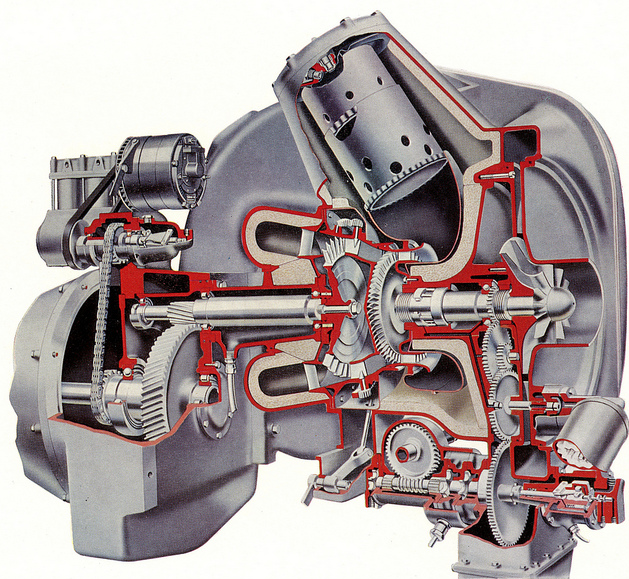 Most people are at least vaguely aware of the Rover Co.'s 'JET 1' car – the Rover P4-based racing machine that was the world's first jet-powered car (like all 'jet' cars it was more accurately a gas turbine powering a mechanical transmission). Like all the other turbine cars it was fantastically fast but suffered atrocious fuel consumption when driven any other way than flat out at maximum speed, which limited its practicality somewhat. None the less Rover didn't chuck the baby out with the bathwater and put JET 1s power unit into production on its own. Rover turbines found their own market niche powering high-speed fire pumps and as standby generators. When Rover was taken over by Leyland in 1967 the parent company considered the potential of the gas turbine in its main product of heavy commercial vehicles. By 1968 Leyland had produced its own turbine design, the Leyland T350 and fitted it in a prototype heavy tractor unit which managed to be both the most powerful tractor unit ever made (400 horsepower) and the one with the best power/weight ratio. Unfortunately, despite predictions that the duty cycle of a lorry would be more suited to turbine power than a car the fuel consumption issue did not go away. Like Rover BL then put its turbine out to more mundane industrial uses but it did find some oddball places to put them, like the prototype APT-E tilting high speed train, which used five Leyland turbines in its power car.