Chevrolet '58 'Task Force' 1/3-ton Apache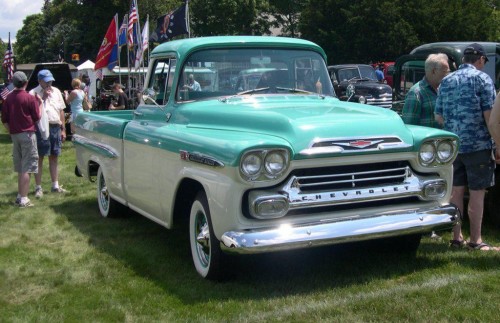 Probably one of the longest-yet-least-descriptive model names in automotive history, but it basically translates as 'Chevy pick up truck', which everyone should immediately recognise as something of an icon. 'Fifties American automobilia revolves around four things- tail fins, chrome, V8s and pick-ups. Why not have something that has all of those features? The Apache version of GM's 'Task Force' pick-ups express that uniquely American idea that, just because you lived on a farm and had to move chickens around, you shouldn't have to stop looking good and invoking your God-given right to use petrol as fast as possible while doing it. I'm not sure if I'd choose a done-up glitzy one or a proper faded gem that's been hoiked out of a Utah desert and still has the name of some long-vanished cattle feed discount warehouse on the side. Probably the latter.
Honda Z600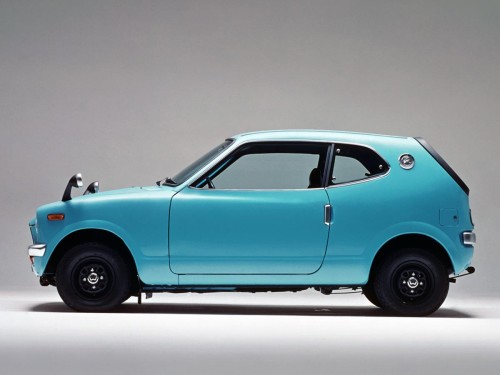 It's easy to say that Japanese cars are all a bit dull, even the ones that are supposedly fast enough to be exciting. They major on things like reliability, longevity, good equipment levels and ergonomic design- things that are laudable but not really the sort of thing that gets people enthused. There are some exceptions and most of them seem to come from Honda. And if there's one thing Honda does wel; it's small, economical cars. They don't come much smaller than the Z600, which in a fair world would have kicked the Mini firmly up the backside. It has that strange 'ugly but it works' styling that Japanese cars from the 'Seventies had, which I like. It has a rev-happy twin-pot air-cooled engine under the bonnet, which I like. It has a dash-mounted gear lever, which I like. It has a rear window styled to look like  the screen on an RCA telly, which I like. In the UK it was only ever available in orange. These are good things.
Vauxhall Cavalier Mk1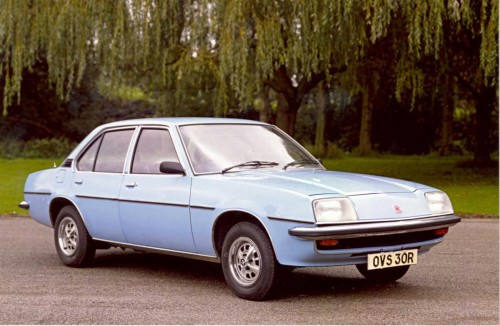 A bit more social-artefact-interpretation going on here. The likes of the Cavalier were staples of their time, which makes them appeal to me. Why not a Ford Cortina? Because I'm being deliberately contrarian and going for the second-best-selling  car of the period. Mainly because I like the 'droop snoot' styling, which is pretty much the only thing GM trusted Vauxhall to do, since the Cavalier is just an Opel Ascona underneath. This means that it drives well and should be generally reliable. There's also the rarity value- you just don't see these things around any more. Ideally I'd like a Mk1 Coupe, but that's being fussy. It also brings us on to:
Volkswagen Polo Mk2 Coupe S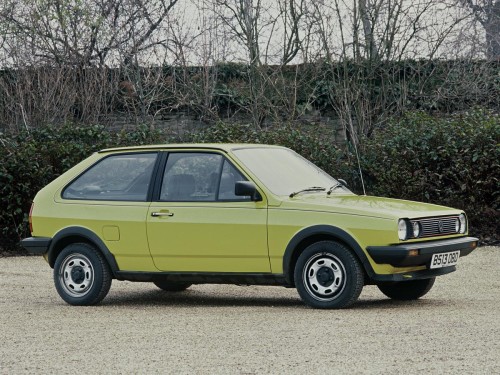 I really don't know why I like 'coupe versions of boring cars that aren't at all sporty' so much. Maybe it's that exact disparity between appearance and ability, Maybe it's just because I'm falling straight into the marketing trap and like them because they just look better. Anyway, I have previously admitted that a VW Polo Mk2 remains one of my favourites of the cars I've used on a daily basis and I'd still very much like another one. That particular Polo was the classic 'breadvan' but given a choice I'd go for the rarer coupe version. Just because. Given any choice at all I'd have the 1.3 'S' spec, which had driving lights, some naff body tapes, big stickers that said 'Coupe' on the side, a little rear spoiler, a hugely out-of-place red 'S' badge on the boot and no mechanical upgrades over the standard car at all. German reliability and efficiency with an infusion of 'so bad its good' taste. The perfect combination.
Range Rover P38 4.6 Vogue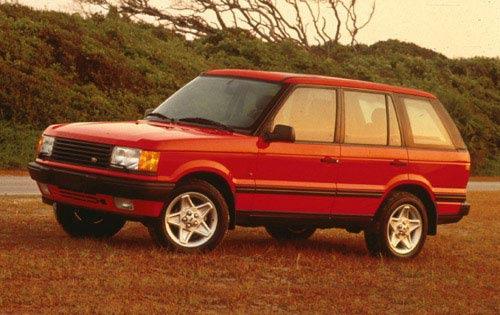 As a Land Rover enthusiast, it's hard to come up with Solihull products that 'only' deserve a place on the 'wouldn't mind owning' list rather than something more definitive. However the second generation Range Rover is one of the few that is fit only to linger the second division. I'm sure it's a very good car- all Range Rovers are. I know that logically it's just as good (if not better) at combining wafty luxury and off-road prowess as any of the other Range Rover models. I just don't desire a P38 as much as the ones before or the ones after. And it's for the same reasons as everyone else- it looks bland, without the classic, functional lines of the original or the carefully judged 'techno-retro-industrial' styling of the L322. It could be badged as a Lexus or a Lincoln. There's also the worrying reliability levels-  the P38 comes from that dangerous time in Land Rover's history after they had the learnt how to make really complex electronic systems but before BMW had shown them how to make them properly. They even managed to mess up the mechanical bits from the 'Sixties- the 4.6-litre V8 engine is by no means trouble-free. So sorry, second-generation Range Rover, you don't quite make the cut. Why specifically a 4.6 Vogue? Because if you're going to chance P38 ownership you might as well go for the one that's the best when it works. Diesels need not apply.