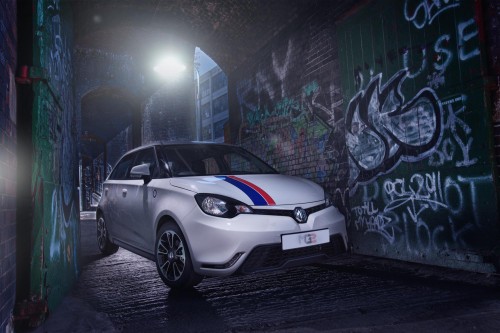 This is the first post about MG Motor that I've done in a while. Partly this is because, with the MG6 diesel proving to be a predictably damp squib in terms of sales (making no difference at all to the UK operation's figures) I've been waiting for the launch of their next product, the MG3 supermini. Mostly though, it's because I had exhausted most of my goodwill on a firm that seems to be able to not only snatch defeat from the jaws of victory, but leap head-first down victory's gullet and scrape some extra defeat out of its small intestine.
The general tone surrounding the MG6 diesel was "Yes, we know that launching the MG6 with only a fettled version of the K-Series is stupid, but it's all we can afford. Once the diesel one comes along then we'll start acting like a proper car company". Since that hasn't happened the underlying message seems to be "Ok, the MG6 was a dud but it's a starting point. The MG3 will be a fresh start, just you wait and see!"
Well we did wait. And then we waited some more and some more. Now the waiting is over and the MG3 is with us, with the official press launch taking place at Longbridge last week. As we've come to expect from MG, it doesn't seem to have been the slickest event ever. Most manufacturers do a little more when showing their new product to the press than putting on a Powerpoint presentation (which seems to have taken place in the office meeting room). We still don't know how much the MG3 will cost to buy and how much it will cost to run, as bizarrely MG won't announce these figures until they have 'finalised the pricing structure'. I'm not sure what one of these has to do with the other, but, hey, these are minor details…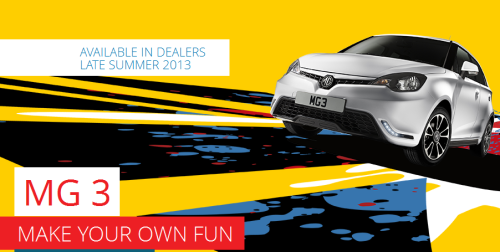 Others have already said all that needs to be said about the MG3's 'Fun' advertising campaign which places a great, but 'Fun', emphasis on the amount of 'Fun' that the MG3 will be, in a very 'Fun' way. How effective (and 'Fun') this campaign proves to be is for the future to reveal, but I already feel uneasy about using the word 'campaign' since MG have already ruled out a TV advert for the 3. Why bother using the most effective marketing medium known to mankind when you limit yourself to Facebook, posting pictures of commemorative T-shirts with the world 'Birmingham' misspelled on them, and then posting badly-photoshopped corrected images after everyone points out your incompetence?
I have always wanted MG to succeed, but only in the sense that it should succeed if it deserves to, and my opinion is increasingly turning to the conclusion that they don't. As someone whose sole involvement in the motor industry is writing about it in complete anonymity on the internet I always feel a bit bad criticising the work of others but the overall level of incompetence is astonishing.
There are two potential explanations for this.
The first is that MG Motor UK is a front for some Chinese governmental operation to purposefully create the world's most catastrophically unsuccessful car company for some reason. I'm thinking along the lines of some The Producers-style scam to deliberately go bankrupt: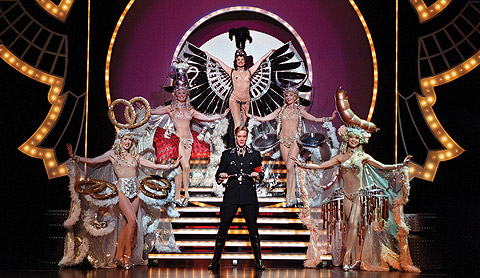 "And…now…it's…Springtime for Longbridge, and for MG! Winter for MINI and Ford!"
 Of course, this isn't what MG is up to. This is almost a shame, because if it was they would be succeeding brilliantly.
The real reason is more complex and, really, more depressing. The ever-present shame with the whole situation is that it's not as if the cars are fundamentally rubbish. It's the usual story for Longbridge products- good in isolation, flawed when compared to anything else. The MG6 is, by all accounts, an adequate-verging-onto-good car, with decent build quality and excellent handling. It is let down by its strange segment-straddling size (a la the Marina, the Maestro, the Rover R3 200/25 and the Rover 600) and it's ancient, thirsty and dirty engine.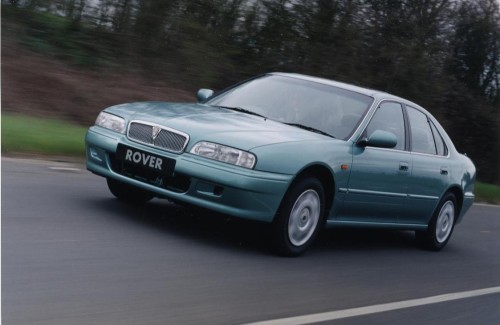 Good car, wrong size, wrong market. Copy…paste…repeat 
It's bizarre to realise that the MG3 is the first all-new MG since the 'B was launched in 1962 and, I think I'm right in saying, the first MG ever to share no major structural or drivetrain components with another car.
It seems like a competent enough modern supermini. The styling is distinctive, if a bit incoherent and under-wheeled (a bit like a Maestro, in fact), the interior looks decent in a simple, clean sort of way and if it has a similar fit/finish to the 6 it will be quite a pleasant place to be. The UK-spec car has bespoke springs, dampers, bushes, anti-roll bars and tyres and we all know how capable MG are at taking an ordinary car and making it drive superbly. On paper the MG3 seems to be exactly what MG want it to be- a supermini that offers a decent drive and all the personalisation options of a MINI or Citroën DS3 but at a fraction of the price. Job done!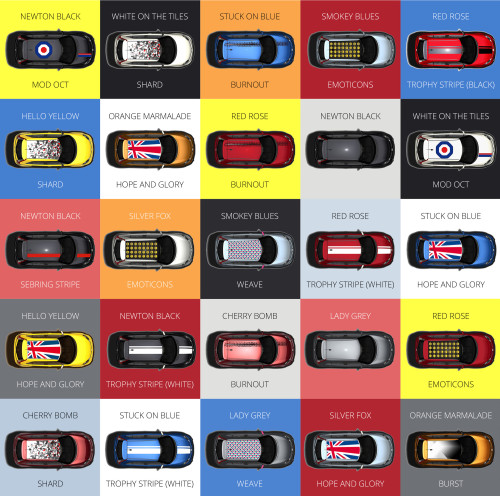 The problem is, as usual, in the details. Starting with that little detail known as 'the engine'. In the MG3 said detail is a 1.5-litre four-pot twin-cam with variable timing on the inlet side (I wonder if this is Rover's criminally under-appreciated VVC system or a product of the SAIC/GM collaboration). This is the only engine available at launch and is only available with a five-speed manual gearbox.
This is a big engine for a small car, especially in a market where downsizing is becoming ever more strident. Think Ford Ecoboost and Fiat TwinAir, both engines under a litre in size. They offer roughly the same power as the MG3 with 105bhp but with turbocharged torque output and, crucially, low low emissions levels.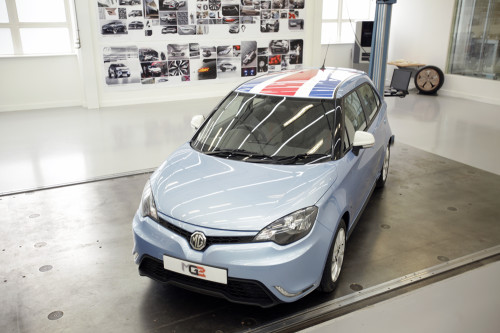 MG can't even reasonably claim that they're going for performance in keeping with their heritage, because with 105bhp the MG3 is not going to be especially quick. As with the car as a whole, I imagine it will be respectable but not startling. Other engines are apparently in the pipeline, including a tiny turbo unit to meet the market demands, along with an automated manual 'flappy paddle' gearbox.
So the MG3 has all of the same problems as the MG6. It's not fundamentally flawed but is just off the pace in too many crucial areas. MG knows this but by the time the more palatable options are introduced it will be too late.
It is often said that there are no 'bad cars' available these days and this is widely true. The worst rated car in the latest JD Power Survey was the Chevrolet Spark. The Spark may be a gawky little shopping trolley with a Fisher Price interior and all the refinement of an Basildon nightclub but I doubt it does too badly as a simple tool for getting people around out of the rain and at a faster speed than walking. The Spark's owners agreed because even this, the worst car on sale in the UK today, achieved an overall satisfaction rating of over 70%. The top rated car (the Skoda Superb- how times change!) was only 13% ahead, so virtually every car on sale in the country is around 75 per cent satisfactory.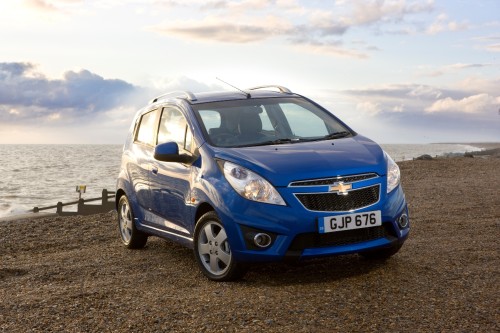 None of the MGs were rated in the survey (they don't sell enough cars to be eligible!) but these numbers begin to hint at the problem. There is nothing fundamentally wrong with the MG6 or the MG3, but in a market where there are, effectively, no 'wrong' choices then any flaw, however minor, is going to turn the customers away. It's a bit like when job-hunting and everyone has four A-grades at A-Level, an honours degree and a Duke of Edinburgh Award on their CV. In that case the employer's choice is going to be choosing between the person who did the Silver Award and the one who did the Gold Award. Neither person is unsuitable for the job, but when everyone is suitable and there can only be one winner the choice comes down to tiny, tiny fractions of a degree of difference.
This means that the MG3's large engine (which is probably terrible on CO2 emissions and will cost a huge amount in tax, although MG won't tell us that yet), old fashioned gearbox and dodgy image is more than enough to keep people away, and this is before you start on the seeming ineptitude of the marketing people.
The way to get around this is price. The Chevrolet Spark may be (relatively) terrible but it is also dirt cheap. MG are stuck in a horrible situation here. On the face of it trying to sell an all-new Chinese car (for that is, at the end of the day, what the 3 is) in the UK should be greatly helped by the presence of a familiar British badge on the front, a British design office and a British assembly operation.
Unfortunately for SAIC the image of MG is terribly confused. It is still a brand with a strong sporting resonance and eight decades of performance heritage behind it but on the other hand it is a brand associated with some terrible (perceived or actual) cars, a failed company and a deeply untrendy image (either tweed-and-pipe smoke or baseball caps-and-dubstep, depending on your age).
SAIC don't have the option to do what the likes of, say, Kia, did when starting off. Kia sent over the Pride. It was an outdated little buzzmobile with no cred or image at all but it was cheap and it worked. There are always going to be people willing to part with a very small amount of cash for an unfashionable but practical product. 'Dull but reliable' is an image that is only half bad and it is a decent starting point for a brand with no heritage or baggage.
MGs have to have at least some sporting pretentions to maintain their credibility, but at the same time they aren't taken seriously as premium sporting products anymore. They can't compete in the bargain basement on running costs and as boring but practical runabouts for people who treat cars as white goods because they are wearing a badge worn by some of the finest driver's cars ever made. At the same time they can't be priced as an aspirational product for people who care about driving and image because they are wearing a badge worn by some of most derided and shoddily-built cars ever made.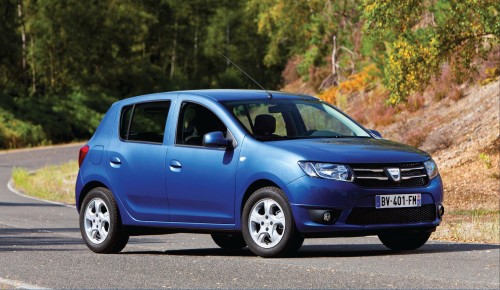 It says a lot that Dacia is outselling MG by a factor of over 10-to-1. People will buy cars built in Romania from bits of old Renault, wearing a badge associated with the worst failings of the Eastern Bloc, if the products themselves are pitched at the very bottom of the market, with strong, well-judged and consistent advertising and cost-effective and sensible drivetrains. What they won't buy is an car built from a kit of parts from China with a confused image and no clear market position that is expensive to run.
The MG3 should have been a bold new start for SAIC and MG. It still could be. I just don't hold out much hope of it being so. And that's a shame.