A few weeks ago I pondered on whether or not the cars being unveiled at the Paris Motor Show spelt the end of the Retro Car (a time I still feel can't come soon enough). Recent events have made me ponder even further, because now I'm wondering if we're seeing the end not of some flash-in-the-pan fashion trend,  but of something that's been a staple of the motoring scene for the past 50-odd years. I think we may be seeing the beginning of the end of the mass-market family car.
This seems unlikely verging on the possible. It's like saying that the bottom has dropped out of the market for blue denim jeans or that no one's ordering Chicken Tikka Masala at Indian restaurants anymore. White-goods cars that are built just to move people around in generally acceptable fashion and which come with a sensible price tag that simply covers their manufacturing costs, rather than playing up to any brand values, have been around since motoring first become something normal people did back in the 'Fifties.
This is the Ford Mondeo of foods, apparently.
But let's take a brief recap over recent news. Peugeot SA (the holding company for Peugeot and Citroen – i.e more than half the French motor industry) is wobbling its way down the drain against a background of sliding sales, factories on half-shifts and has had to get cash guarantees from the French government. It's also shut one of its main plants and laid off several thousand workers.
Ford, surely the most mass-market of the mass-market brands, is losing money hand over fist in Europe and on Thursday announced it was shutting its plant in Ghent, Belgium, where the Mondeo and its predecessors have been made since 1972. Ford is also closing the Transit factory at Southampton, following a scarcely believable 20% slump in Transit sales. This from a factory and a product that only a few years ago could, without any real hyperbole, call itself The Backbone of Britain. The Blue Oval is also shutting one of its stamping plants at Dagenham and laying off 8,000 workers in its European operations- a decision that they announced, in one of the most heartless press statements I've ever read, as "the implementation of cost efficiency actions" and a "reduction in installed vehicle assembly capacity".
I suppose that 'Coccyx of Britain' would be more appropriate now.
Meanwhile General Motors as a whole has announced that its profits for this year are going to be down on what was forecast and GM Europe (Opel/Vauxhall) is also still losing money and has the same problem of too much production, too many overhead costs and not enough sales.
You may well be thinking that this is just symptomatic of the Poor Economic ClimateTM which rumbles on and on, but no. The global car industry is going through something of a boom, even in credit-crunched Europe. The UK's car production figures took a steep dive as the recession bit but in the past 18 months or so the industry has not only recovered but is going a full throttle with output not seen since the days of BL and Rootes and profits not seen since the days of ever.
Across the Channel things aren't much different. VAG's plan for world domination (Operation Yes That's Also An Optional Extra) is going ahead nicely. Mercedes is picking itself up from the doldrums of the past 15 years or so and Fiat is doing so well that it's felt sufficiently brave to take on Chrysler, which is the motor industry equivalent of feeling brave enough to wander around the Isle of Dogs in a West Ham strip.
But what's the common factor in all these cases? It's that they're all 'premium' or luxury makers. The British motor industry is doing well because it now consists almost entirely of premium brands- Jaguar Land Rover, MINI, Aston Martin, Morgan, McLaren, Lotus and so on. Germany also churns out Audis, BMWs, Mercedes and yes, Volkswagens, by the ship load. Fiat isn't a brand usually associated with the word 'premium' but the 500 has managed the fantastic trick of getting people to pay £15,000 for a Panda. Also try and think when you saw a new or nearly-new Fiat that wasn't a 500. I can't.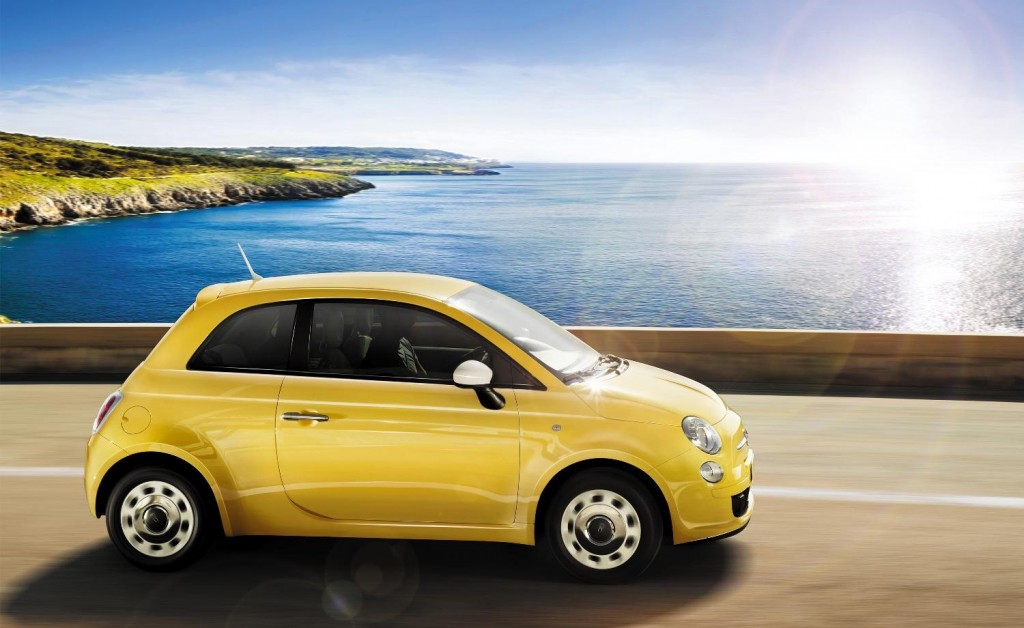 Of course, there's supposed to be a Great Recession going on, so surely it's not a case of everyone "Screw Peugeot! This year I'm getting' me a Jaaaag!"? It isn't. The problem is that the car market is becoming massively polarised. Without getting all political, in the past few years people have either become much richer or much poorer. The two parts of the car market that are seeing growth are the very expensive cars or very cheap ones.
The UK is slightly apart from this phenomenon because our economy isn't quite as firmly down the shitter as much of southern Europe, where a quarter of the population is unemployed, and as a nation we can still, amazingly, get credit to buy new Vauxhalls every few years. On the Continent the real success story has been Dacia. Yes, Dacia, those terrible orange cars built in Romania from bits of warmed-up Renault which even Renault reckoned were too far gone to be sold in the West.
Recent Dacias aren't the flaky Commie-built misery wagons that they used to be. Renault now owns the enterprise outright and basically does the same trick that VAG has been doing for years- send your expired platforms off to a different factory, slap a different badge on it, slash the price and reap the massive profit margins that come from selling a car made with completely paid-for tooling. The Logan and Sandero are simply rehashed old Clios with all the luxuries removed. They sell in the West for between 6,000 and 8,000 Euros a pop and Renault/Dacia can't make enough of them. With production costs in Romania a tenth of those in France Renault makes three times the amount of money it does on each Logan sold than it does on a kitted-out Laguna, even though the latter sells for twice as much.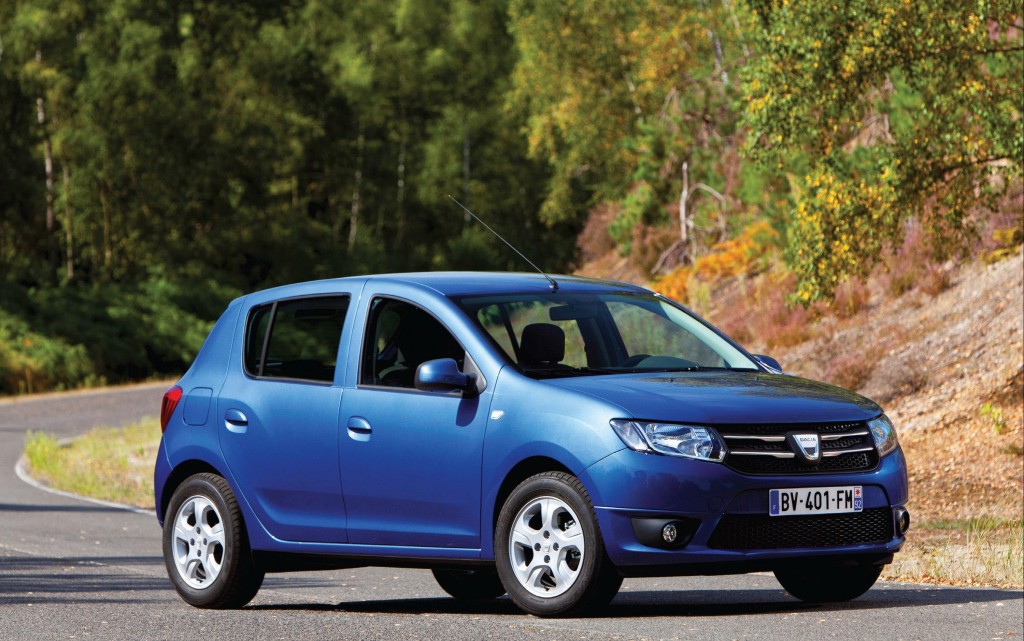 This is the saviour of the Western motor industry.
They aren't the only one. One of the reasons for Fiat's financial success is that its little cash cow, the 500, is built in Poland. Nissan has confirmed that it will be bringing back the Datsun name as a player in sub-£10,000 market. Poor, troubled, Peugeot displayed dazzling acumen as it looked at Renault's good fortune with Dacia, considered reviving the Talbot [heavenly choral music] name as a competitor and then decided not to. As I briefly mentioned on Monday even Volkswagen has decided that neither VW, Skoda or Seat are budget brands anymore and will be launching a new badge to take advantage of this trend. Who would have thought even ten years ago that VW would ever need a badge to fit in below Skoda?
Most of the mass-market brands are realising that there is simply no demand for 'normal' cars to be bought by 'normal' people. The BMW 3-Series has outsold the 'mass market' Ford Mondeo for many years now. Even small cars can be made to be very expensive. People will inexplicably pay good money for an Audi A1 when it's just VW Polo in a posh dress, which is just a Skoda Fabia in business attire. MINIs sell by the wagon load despite being much more expensive than most cars in their size bracket and not as practical.
Peugeot and Vauxhall's problem is that their cars are just too normal. The people who want them can't afford them and the people who can afford them don't want them. This is why Opel/Vauxhall is launching the Adam supermini, which is managing to appear as a 'premium' product despite being, well, a Vauxhall. Citroen's DS3 is also a rare thing of recent times, a fashionable Citroen. It's particularly ironic that PSA are caught in this marketing pincer-movement because for many years in the 60s and 70s Citroen's big problem was that it made little lawnmower-engined cars for peasants that looked like they were made out of bits of garden shed, huge technological masterpieces that looked like something from Flash Gordon and nothing in between. After two decades of careful marketing and range expansion they now find themselves with no competitive products at the bottom and top ends of the market, where the real growth is.
If you take a step back all this is part of a very long term trend. The automotive industry has been becoming more and more specialised for a good few decades. In the 1950s  a mass-producer like Austin or Ford could make an entire range of cars from little 'people's cars' like the A35 and the Popular, through several varieties of mid-sized saloon and estate, a couple of sports cars, all topped off by a huge luxo-barge like a Sheerline or a Pilot V8. In the 1970s  the Germans invented the idea of the 'premium saloon', which wasn't any more luxurious or even necessarily any better than a normal one but was built well and marketed even better.
By the 80s the mass-market was further being split by things like hot-hatches, people carriers and 4x4s which were all taking the place of your normal family hatch or saloon. Now we have things like the Nissan Juke and the MINI Paceman which are crossover-SUV-sports-coupes, the Vauxhall Insignia 'Sports Tourer' (which I think translates as 'estate car with a tiny and oddly-shaped boot'), and the BMW 5-Series GT which is part saloon car, part reincarnated Rover SD1 and part basking shark.
It's very telling that last year, when Renault severely pruned their UK car range the Espace and Laguna models were amongst the casualties. These ruled the family car roost in the early- to mid-90s but sales have dwindled. Equally telling is that one of Ford's other actions on 'Black Thursday' was to push back the introduction of the next generation Mondeo to 2014 (even though the car has already been unveiled) and instead speed up plans to introduce the next-gen Mustang to Europe. It says a lot about the weirdness of the European car market that the solution to Ford's problems is to stop work on a 3-box family saloon and instead bring in a high-performance sports coupe.
What a freak. It's not ugly, it's got decent headroom, it's 2WD and it's not got any boot spoilers. It'll never catch on.
The times they are a-changin', and I don't think it's going to be pretty.